From Beaches and Parks to Surfing and Shopping, San Clemente Activities Offer Something for Everyone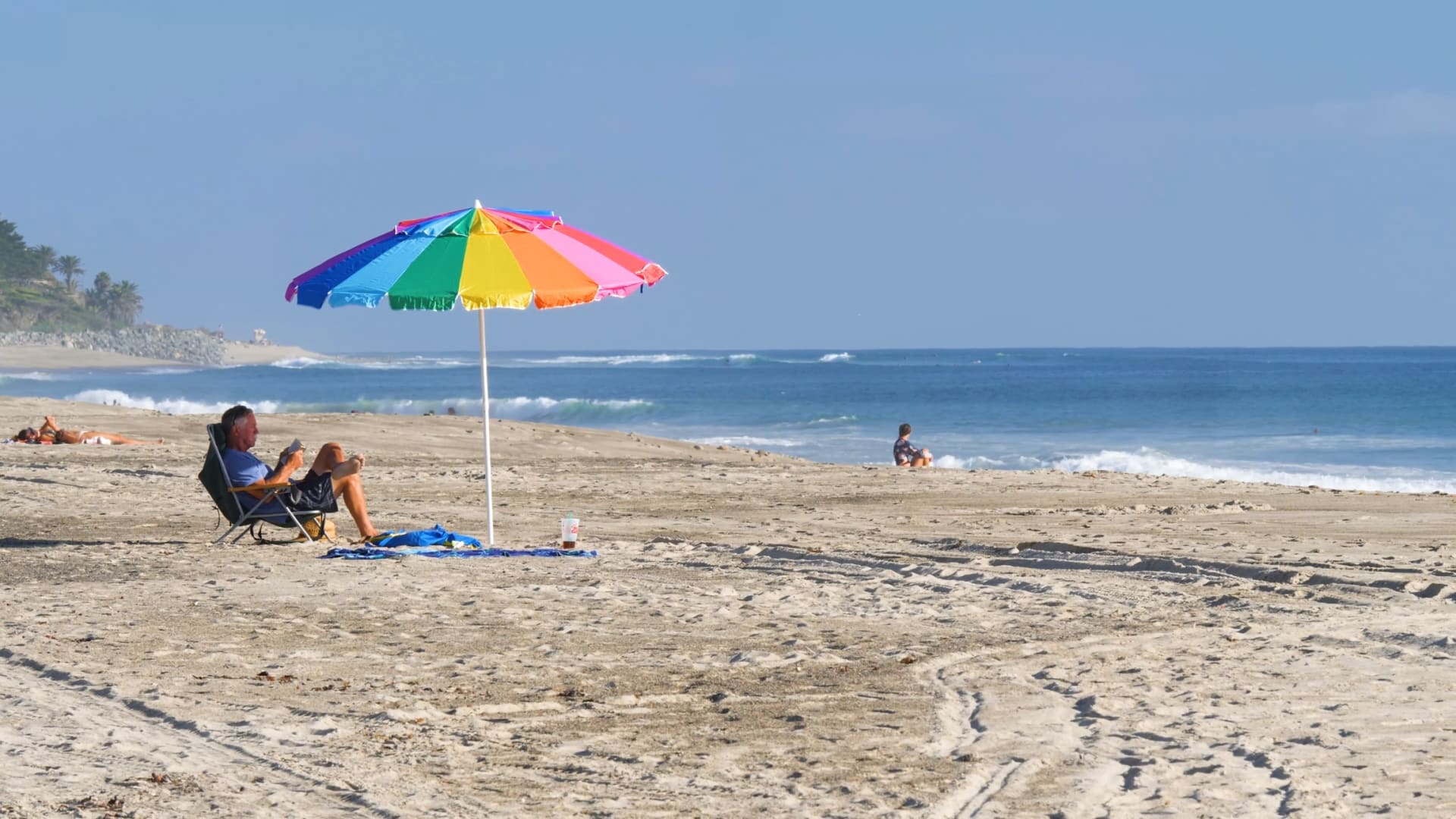 Imagine how refreshing it could be to spend a day, a week, or even the rest of your life, by the beach, where fresh air, sandy beaches and a relaxed Southern California vibe are truly irresistible. For a seemingly endless array of opportunities, head to the scenic south end of Orange County, where San Clemente activities are unrivaled in the region.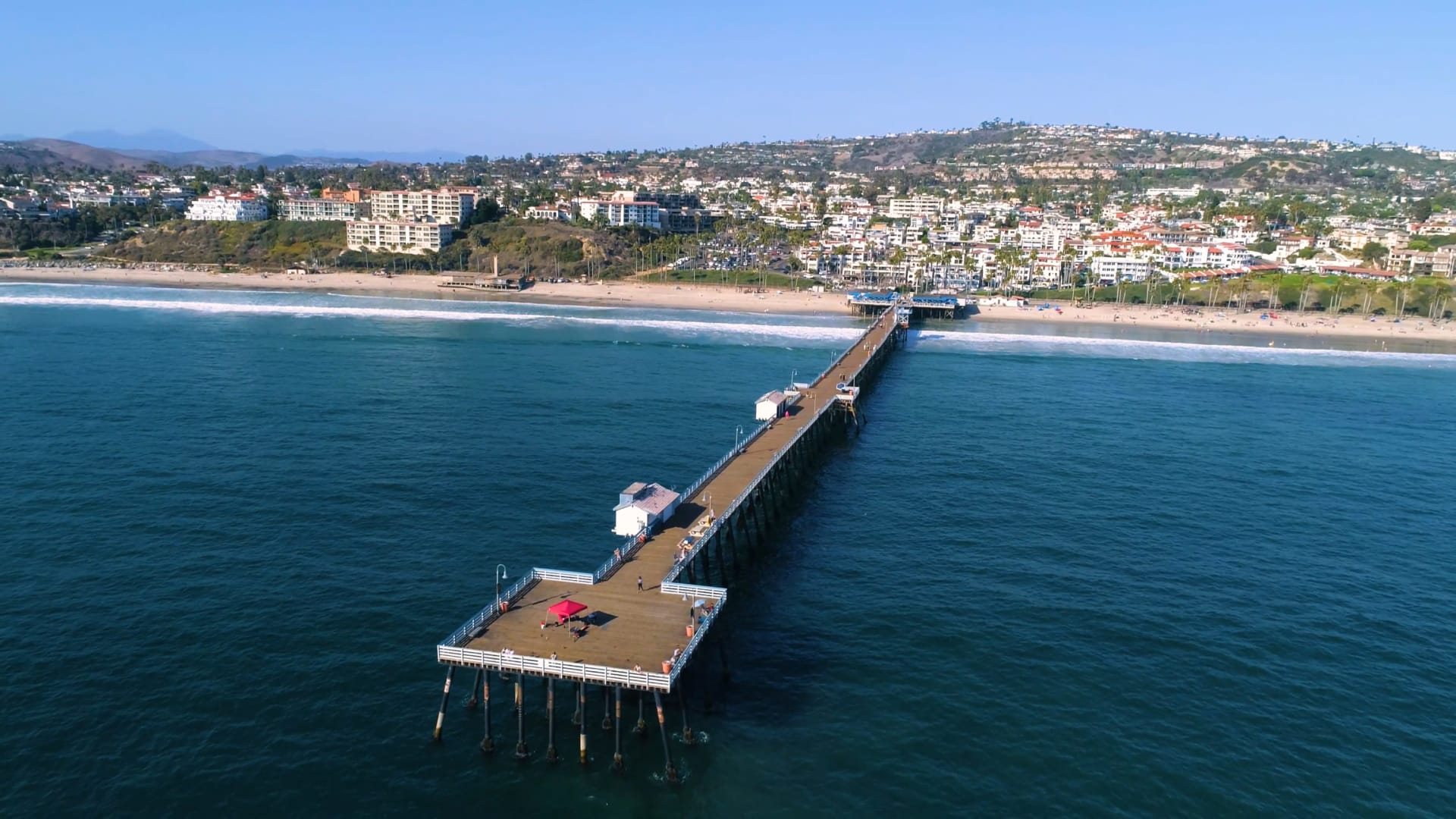 The number-one San Clemente activity is a favorite for visitors and residents of all ages—exploring its historic pier. Built in 1928, the San Clemente pier is less crowded than other Orange County piers, making it easier to relax here and experience the area's natural beauty. Rebuilt in 1939 and 1983 after sustaining damage from large storms, the pier is 1,295' long and is home to the long-lived and very popular Fisherman's Restaurant, where indoor and outdoor dining over the waves has been enjoyed for generations. Surfers enjoy the north side of the pier, swimmers and boogie-boarders hit the south side, and sunbathers appreciate its easy access from the surrounding beach. Parking is available near the pier and within walking distance of Avenida del Mar.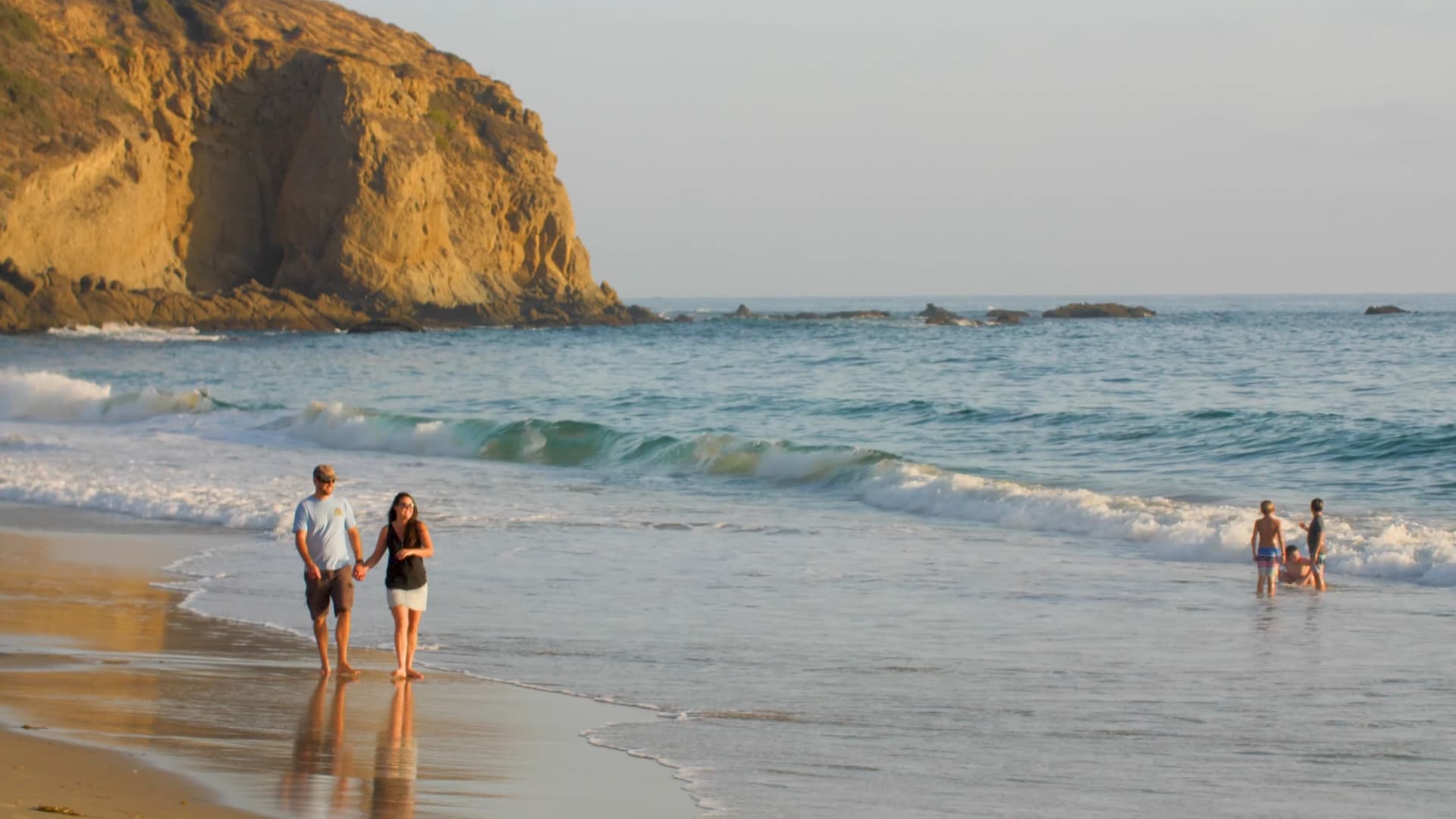 San Clemente homeowners often bring guests to the pier for lunch, a sunset dinner, fishing, or simply strolling along its nearly one-quarter-mile length. In fact, many home buyers were first introduced to San Clemente by visiting the pier, where they fell in love with the coastal town and decided to purchase a coastal Orange County home.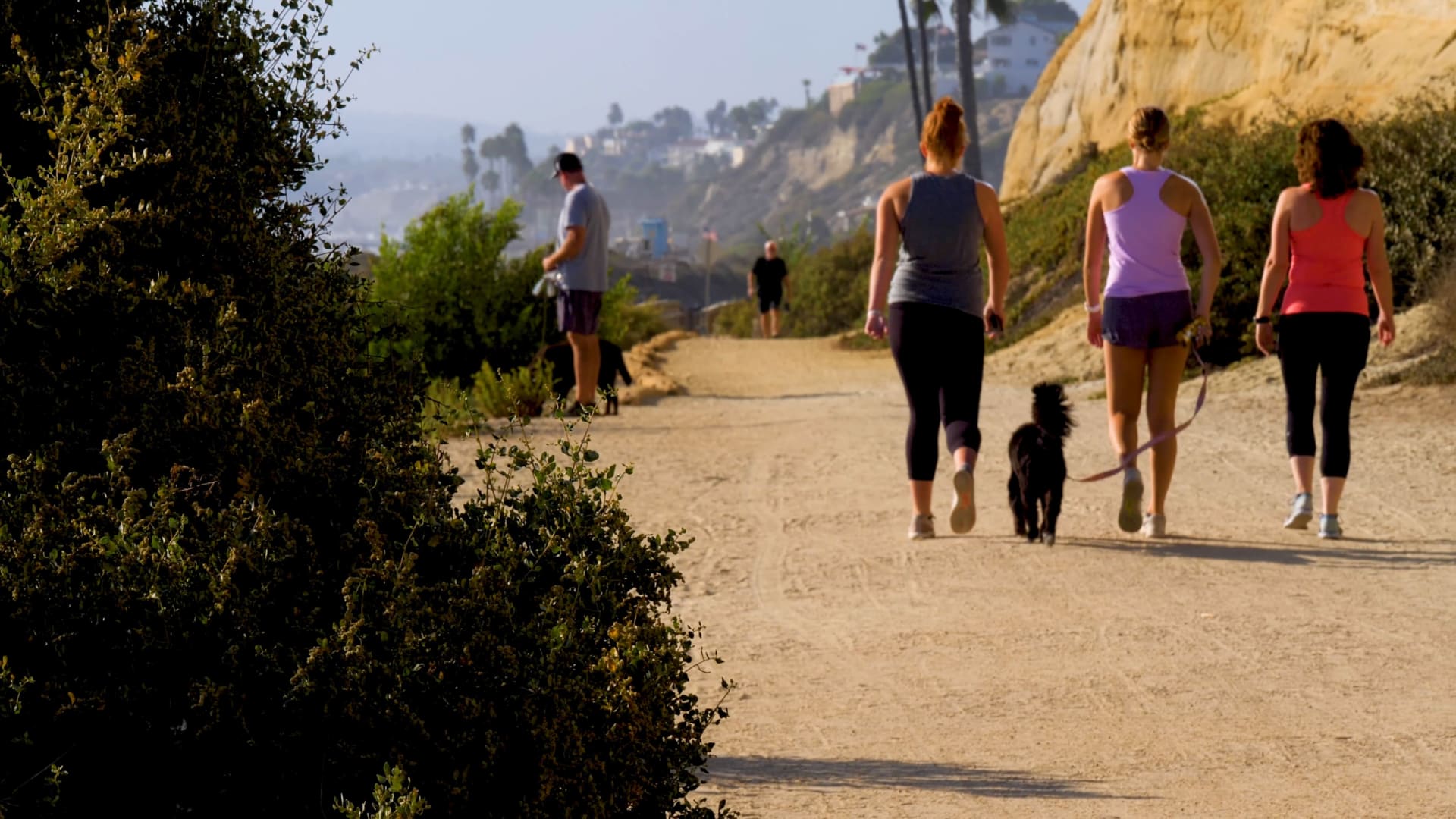 As the heart of downtown, the pier is at the center of San Clemente activities, with countless attractions just moments away. San Clemente's 2.3-mile beach trail is a favorite choice for walkers and bicyclists. Pets are welcome on a leash, and the ocean views are without compare.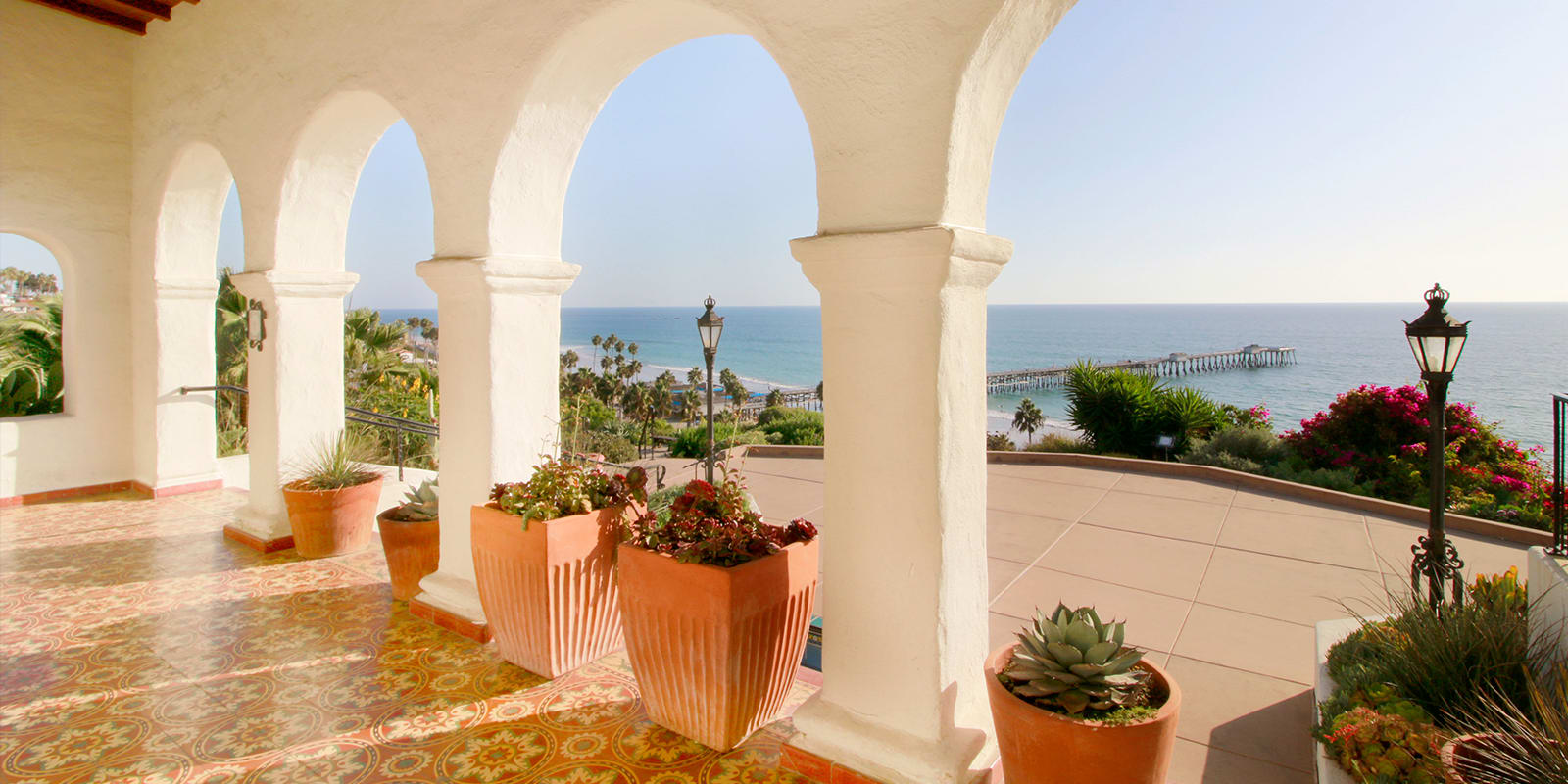 Crowning a bluff north of the pier, the Casa Romantica Cultural Center and Gardens occupies the former estate of San Clemente's founder, Ole Hanson. Casa Romantica offers stunning views and 2.5 acres of Instagram-worthy gardens. Docent-led and self-guided tours are available at the sprawling campus, which hosts a variety of free arts education programs for children year-round, including arts and garden workshops, story time, and merit-based—never tuition-based—music and dance programs. A registered historic landmark, Casa Romantica showcases Ole Hanson's vision for the rest of San Clemente, with its Spanish Colonial Revival architecture influencing the design and style of new homes and businesses to this day.
Speaking of Ole Hanson, the oceanfront Ole Hanson Beach Club presents an ideal setting for your favorite San Clemente activity, from special events to memorable weddings. The 1928 Spanish-Revival-style white stucco building features traditional arches, elaborate hand-painted tiles and ornate stained-glass windows, all of which embellish flexible indoor and outdoor spaces with exceptional views of the San Clemente coastline.
The beach club is located in northern San Clemente, where Echelberger Group has represented some of the community's finest ocean-view luxury homes, first-time-buyer homes, coastal townhomes, and ocean-view condos. The area is home to resale homes and brand-new homes, and hosts the vibrant Outlets at San Clemente shopping center, where hot brands, popular restaurants and more are a favorite destination.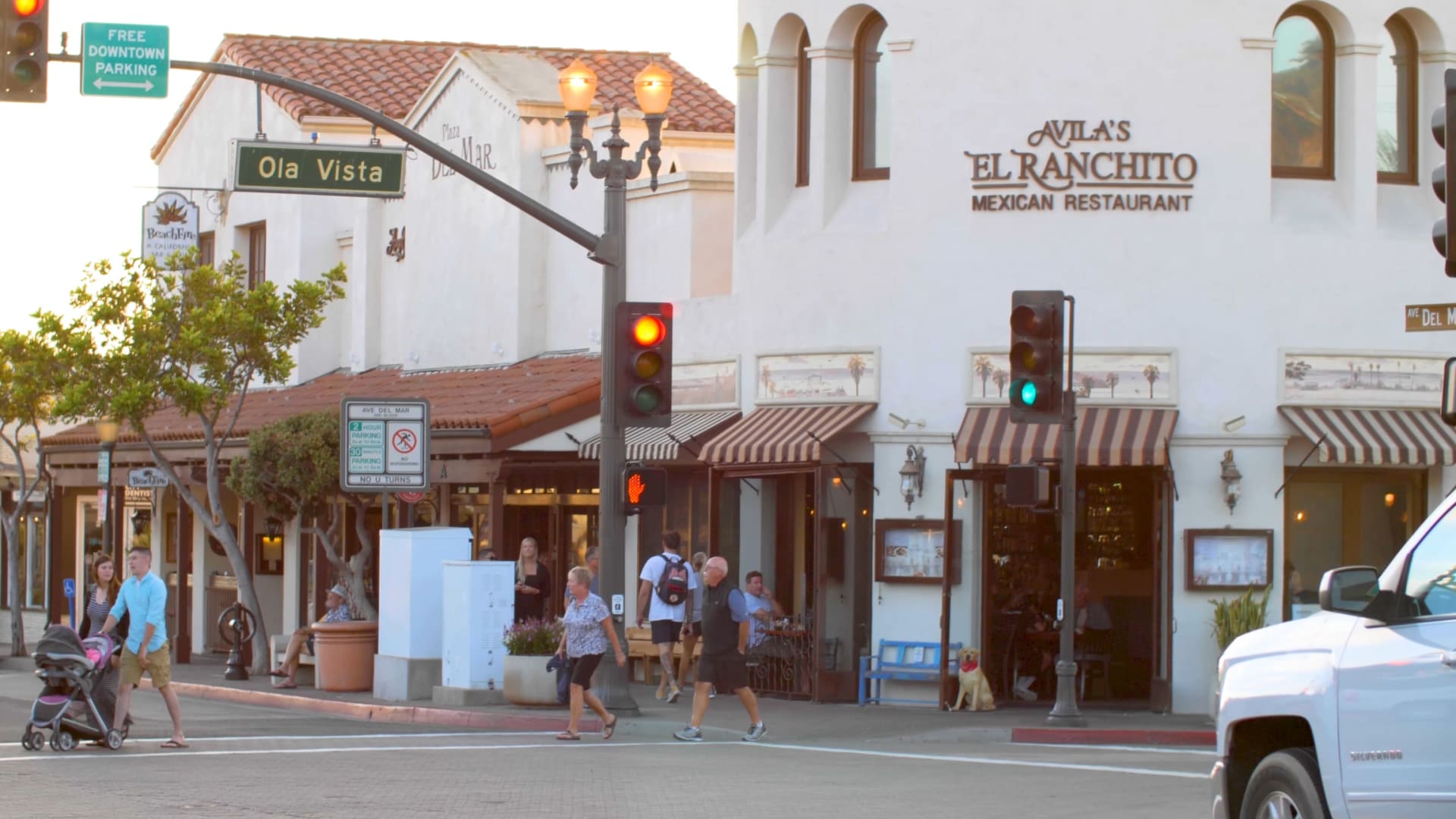 Shopping is high on the list of enviable San Clemente activities, and the city's charming downtown in general and Avenida del Mar in particular represent the epicenter of retail therapy. From boho to beach-chic, a wide array of boutique clothing shops caters to every lifestyle, from kids and adults to the retirees that everyone envies. A broad spectrum of surf shops carries everything for the pro surfer and those in need of a few necessities for a delightful day at the beach. Locals love the area's specialty shops, which offer everything from books, wine, candy and gifts to vacuums, yoga, coffee and services.
No matter the season, San Clemente activities fill every month of the calendar, keeping residents and visitors busy throughout the year. On Sundays from 9 am to 1 pm, the San Clemente Certified Farmers Market reserves a flew blocks downtown and fills them with gorgeous fruits, vegetables, fresh flowers, organic offerings, honey, fresh-baked breads, and so much more. Automobile enthusiasts gather on Saturday mornings for South OC Cars & Coffee, and several restaurants and bars in the area offer tempting happy hour specials. Throughout the year, the city is home to live music events, holiday celebrations, youth-oriented activities, and art fairs.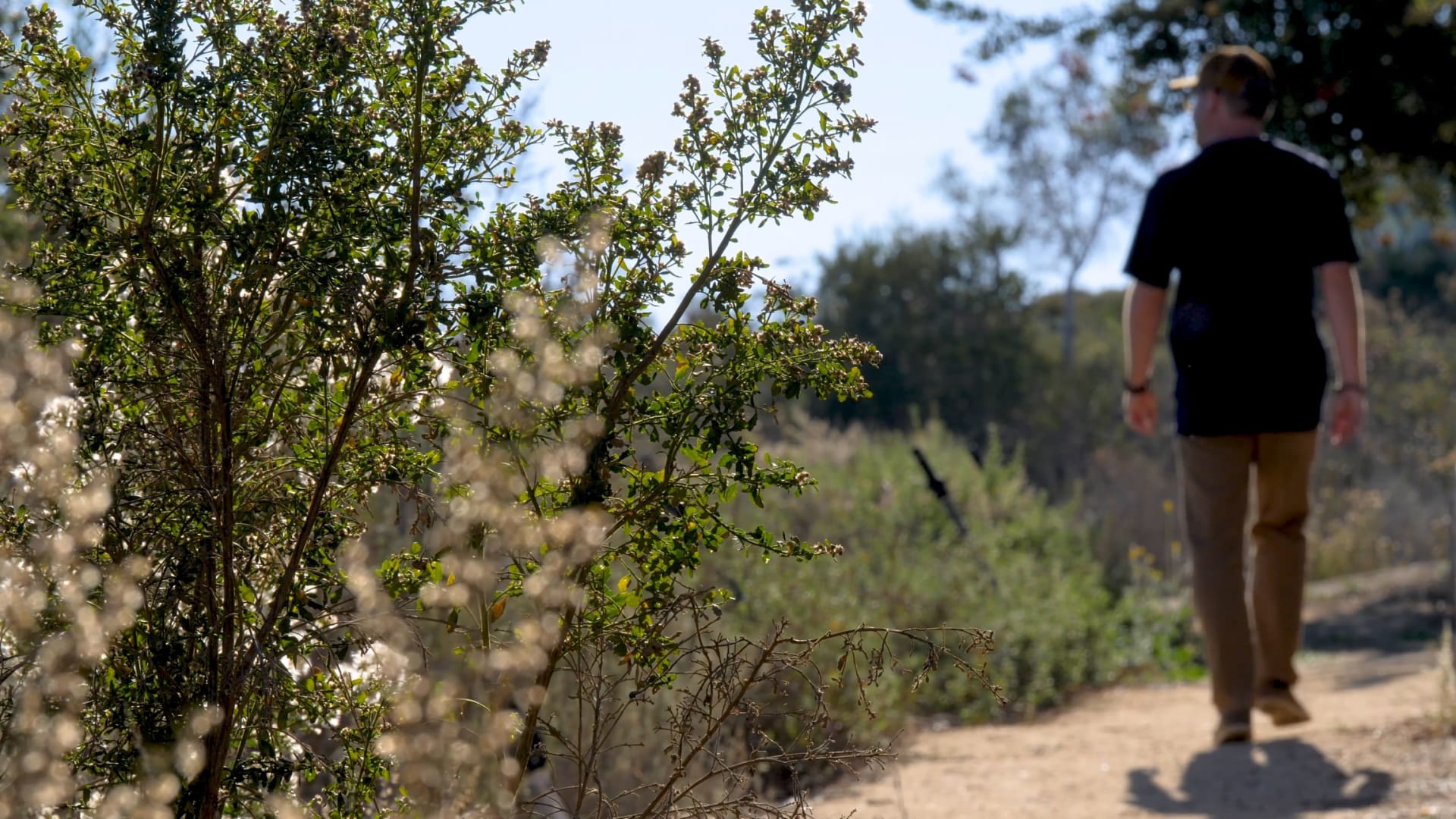 With its world-renowned climate and coastal setting, San Clemente is a haven for hikers and cyclists who seek some of Southern California's finest trails and adventures. Looking for an easy stroll with the family and friends? Head out to the gorgeous San Clemente Beach Trail (which is also a dog-friendly spot), the Las Ramblas and Harbor View Trail, the popular Vista del Sol Park Loop, San Pablo Trail, and Trestles Beach Trail at the Trestles Wetlands Natural Preserve. Moderate hikes are found along the Rancho San Clemente Ridgeline Trail, the Forster Ranch Ridgeline Trail, the San Mateo Canyon Loop Trail at San Onofre Beach, the Reserve Hills Trail, Christianitos South Trail, the five-plus miles of the California Coastal Trail from San Clemente to San Onofre, and the challenging but rewardingly scenic Talega Loop Trail.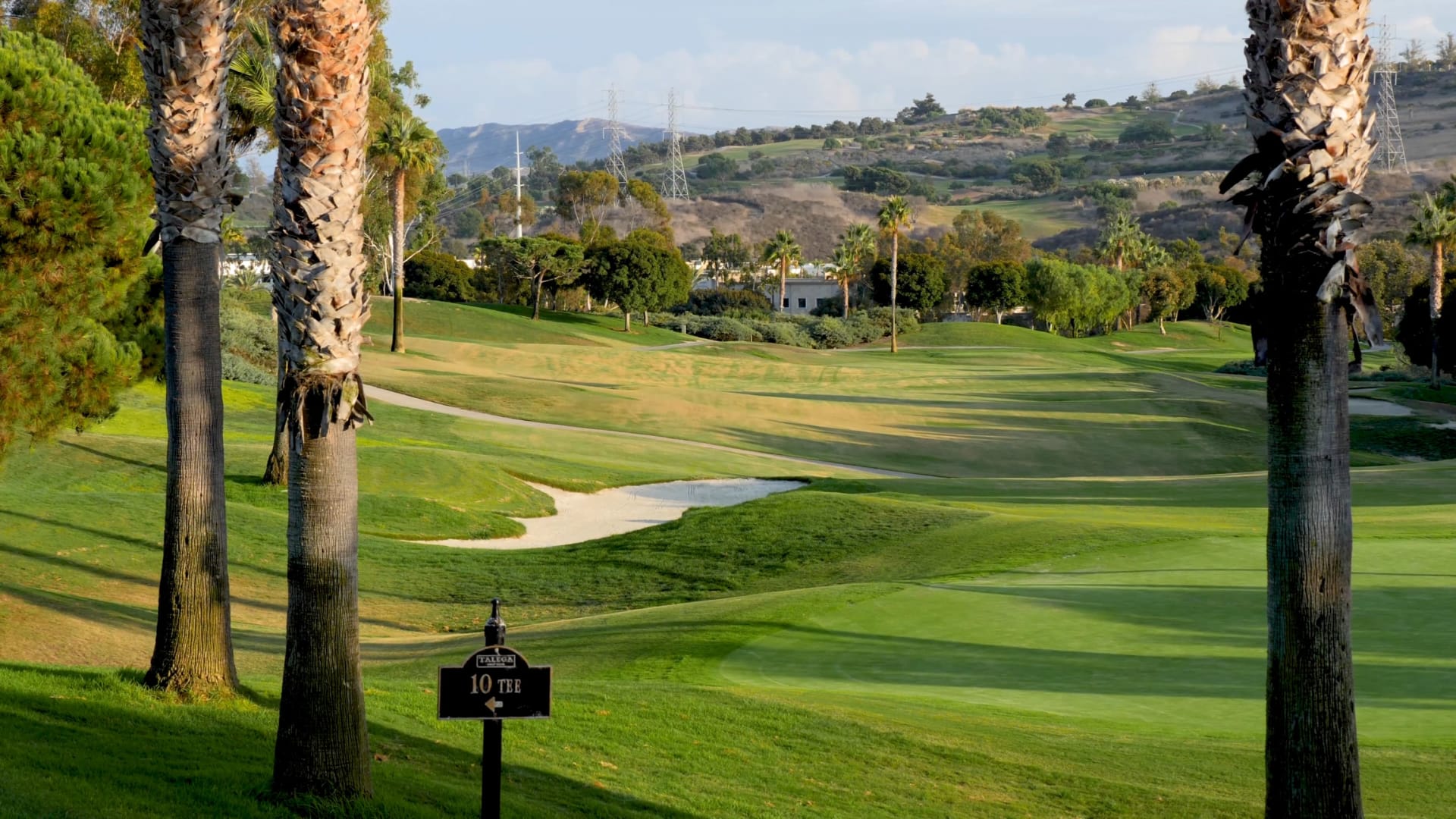 At the master-planned community of Talega, which is located only a few miles from the beach, San Clemente activities are highly popular among residents of the enclave's single-family detached homes, luxury homes and attached homes. The community itself is home to an 18-hole par-72 championship golf course designed by Fred Couples that was established in 2001 and ranked America's Top Golf Course by Golf Digest/ESPN/Zagat Survey.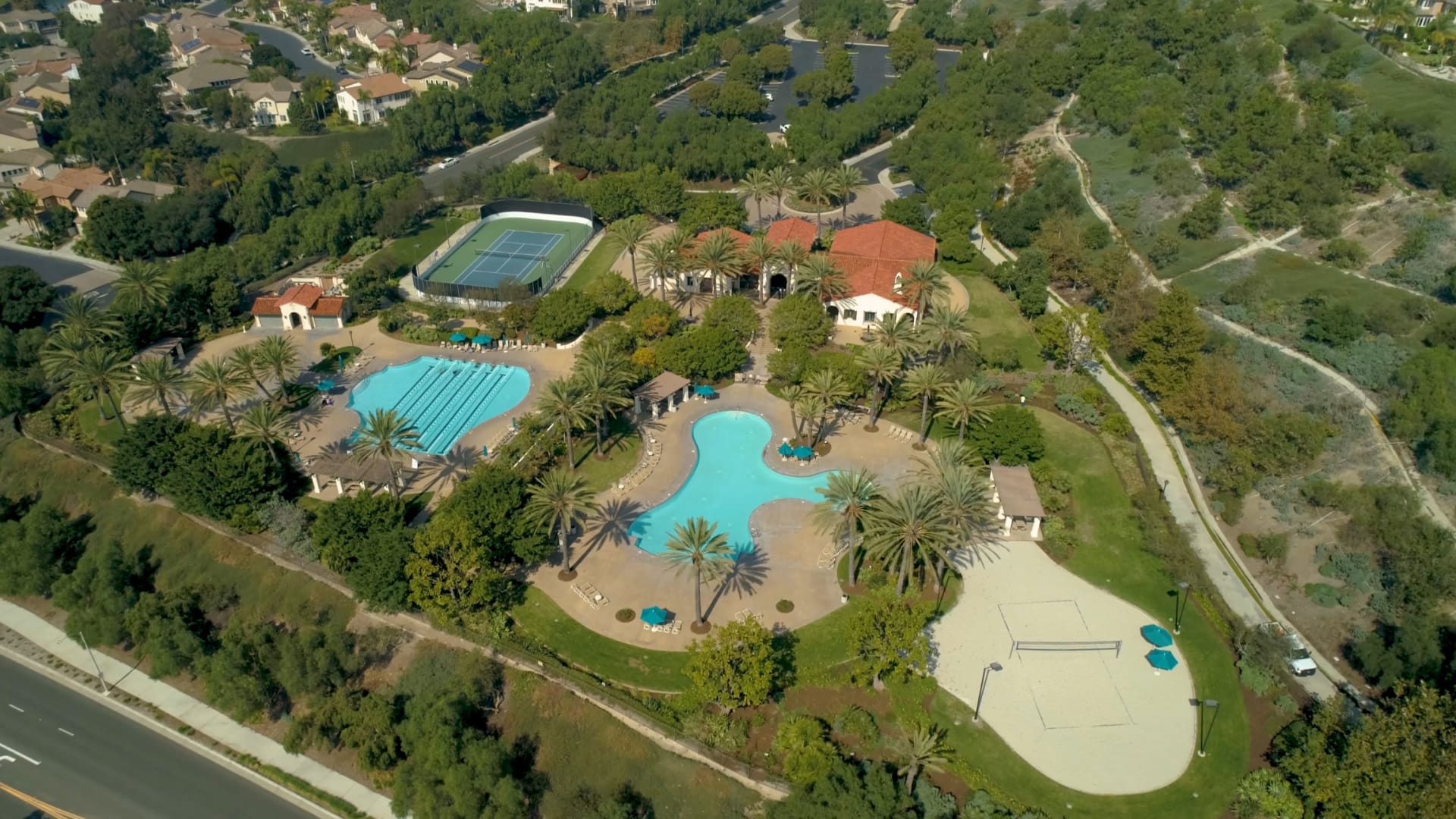 Widely represented by Echelberger Group, Talega real estate is enriched by the community's numerous shopping centers, excellent schools and a wide array of parks and recreational attractions, including the Talega Swim & Athletic Club, sports courts, tot lots, more than 19 miles of trails, and the luxurious, full-featured Talega Clubhouse.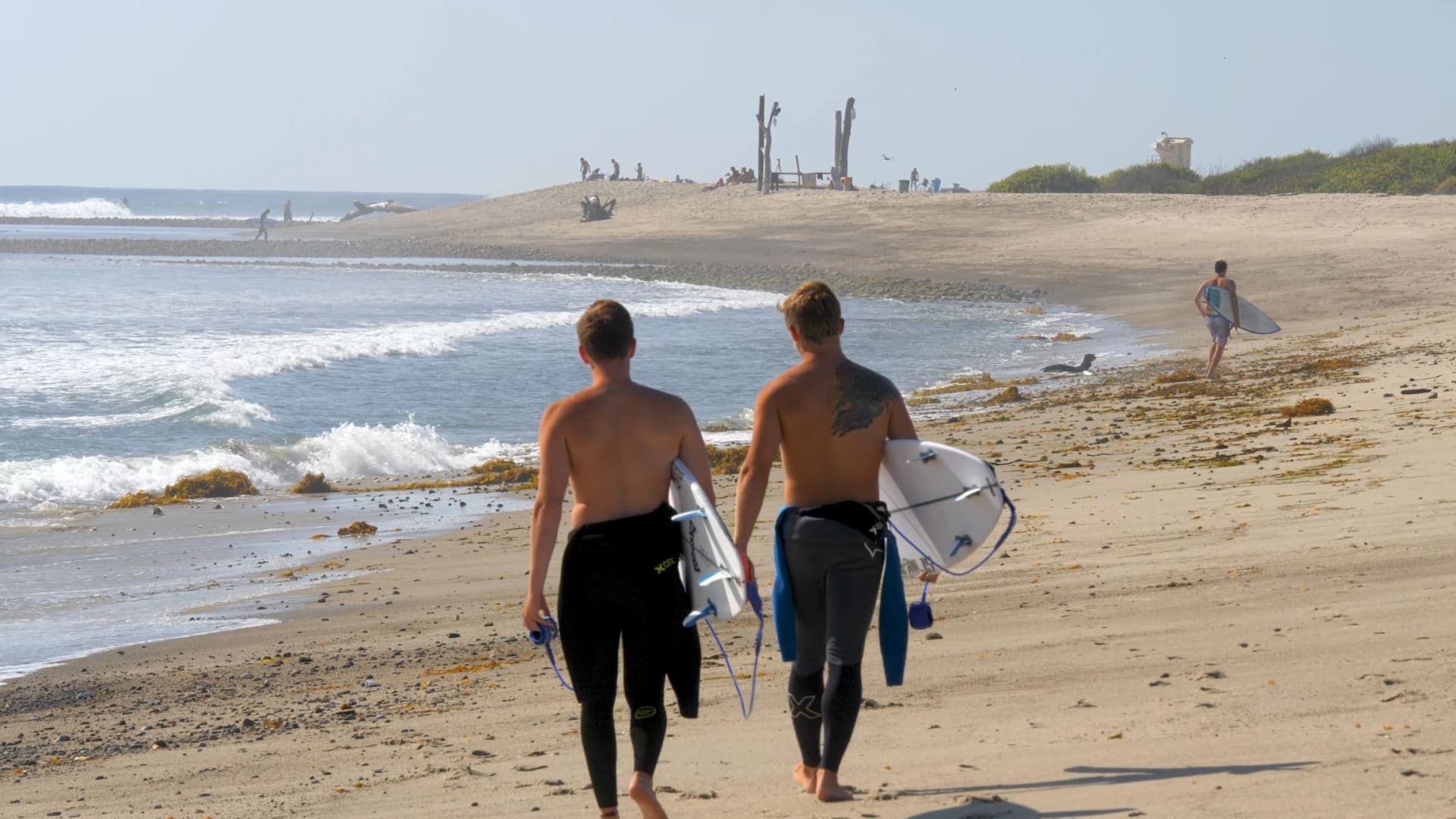 Long before San Clemente became a popular place to live, work and play, it was—and remains—the place to surf in South Orange County. From Cottons and T-Street to Trestles and Church, San Clemente's internationally famous surf spots are legendary among day visitors and world champions alike. Numerous events visit the town, including the Rip Curl WSL Finals and USA Surfing Prime. Check out this Ultimate Guide to Surfing in San Clemente.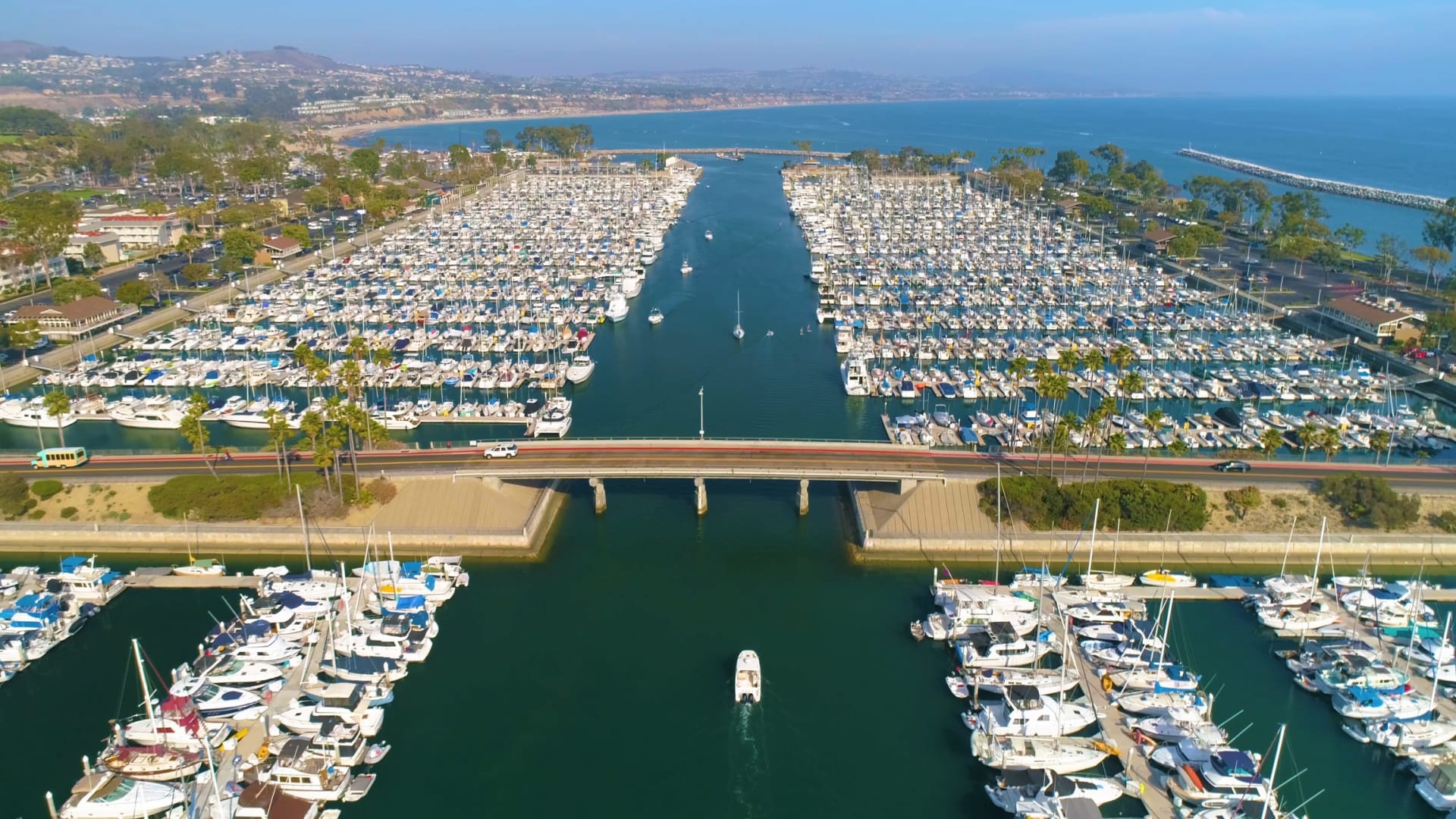 Fun and adventure also awaits within San Clemente's northern neighbor, where Dana Point's Harbor and wharf offers numerous whale-watching and dolphin tours that allow guests to experience some of Mother Nature's most magnificent creatures up close in their natural habitat. San Juan Capistrano's history-rich mission is also close by, and Oceanside, Carlsbad, Del Mar, La Jolla and San Diego are within easy reach by heading south on I-5.
From its festive village and pier, miles of golden beaches and one-of-a-kind restaurants and boutiques, to its full calendar of events and top surf destinations, San Clemente blends a whisper of magic with natural beauty and unbeatable weather. Visitors enjoy an ever-growing variety of San Clemente activities, so much so that many decide to make San Clemente home. If you'd like to learn about the different areas and neighborhoods within San Clemente, head over to our San Clemente Area Guide page.
Each month, we put together and share a calendar of local San Clemente events and experiences so that you can stay in the loop and live like a local. Be sure to check out our blog for our most recent Calendar of Events!
You Might Like:
How to Spend an Incredible Weekend in Beautiful San Clemente