Discover the Best San Clemente Beach Hotels
Planning a surprise weekend getaway? Friends coming into town? Maybe you're searching for the ultimate romantic honeymoon spot. For every occasion, San Clemente beach hotels offer some of Southern California's finest ocean-close and ocean-front destinations, with each revealing its own style, perks and personality. Just remember to book in advance so all of your plans go smoothly.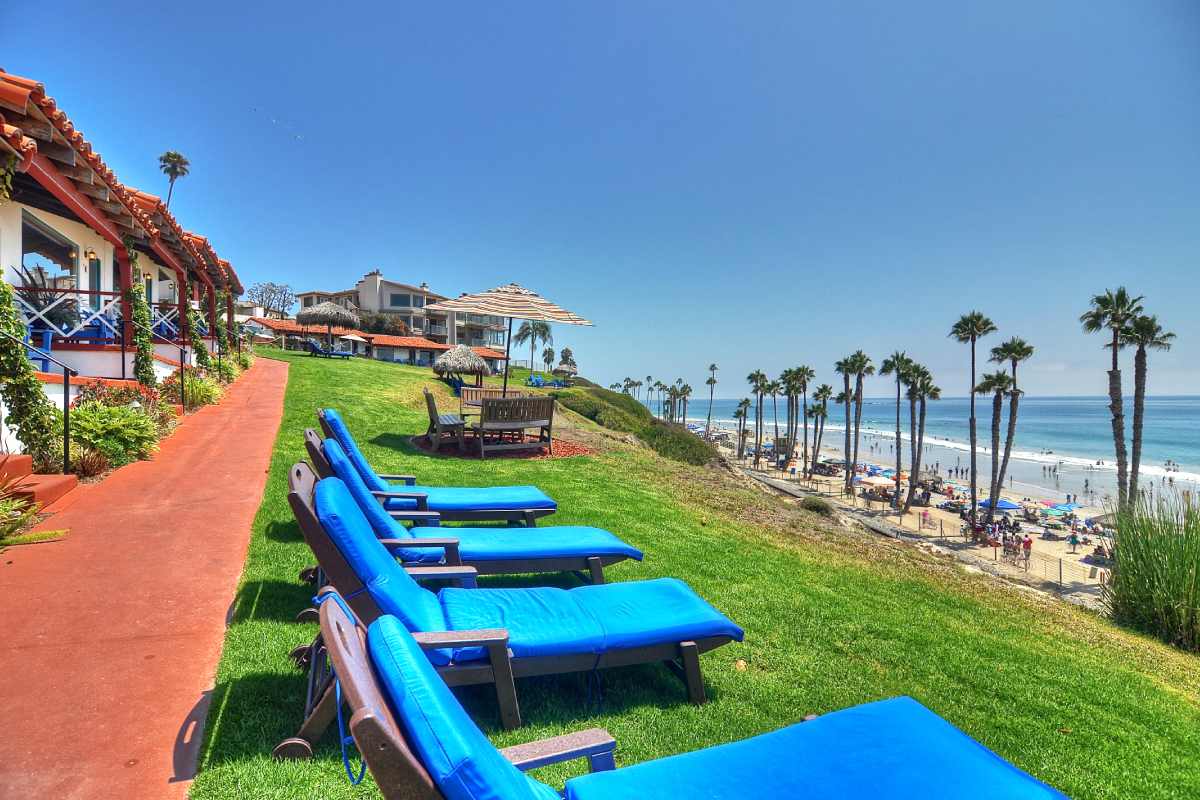 If the ocean is your paradise, then the Beachcomber Inn is where you want to be. Known for offering the best ocean views in San Clemente, this popular resort is steps from the beach. Bedrooms and patios capture enchanting ocean vistas at each villa, and guests will appreciate an onsite barbecue and a fire pit that's perfect for a summer evening.
Offering the epitome of vintage cool, The Beachcomber Inn was built in 1953 and is believed to be the oldest continuously running business in town. It retains its period-perfect lodging vibe, with updates minimized to only those that are required in order to maintain its charm and character. Enviably secluded, the Beachcomber is uniquely positioned to offers unparalleled views of the waters below. Enjoy surf, sand and sun, shopping on Del Mar, and dining at local restaurants. The Beachcomber Inn is only 30 minutes from Orange County's John Wayne Airport and minutes from the Amtrak train stop. Rooms are appointed with a fully equipped kitchen, a king bed and a sofa bed.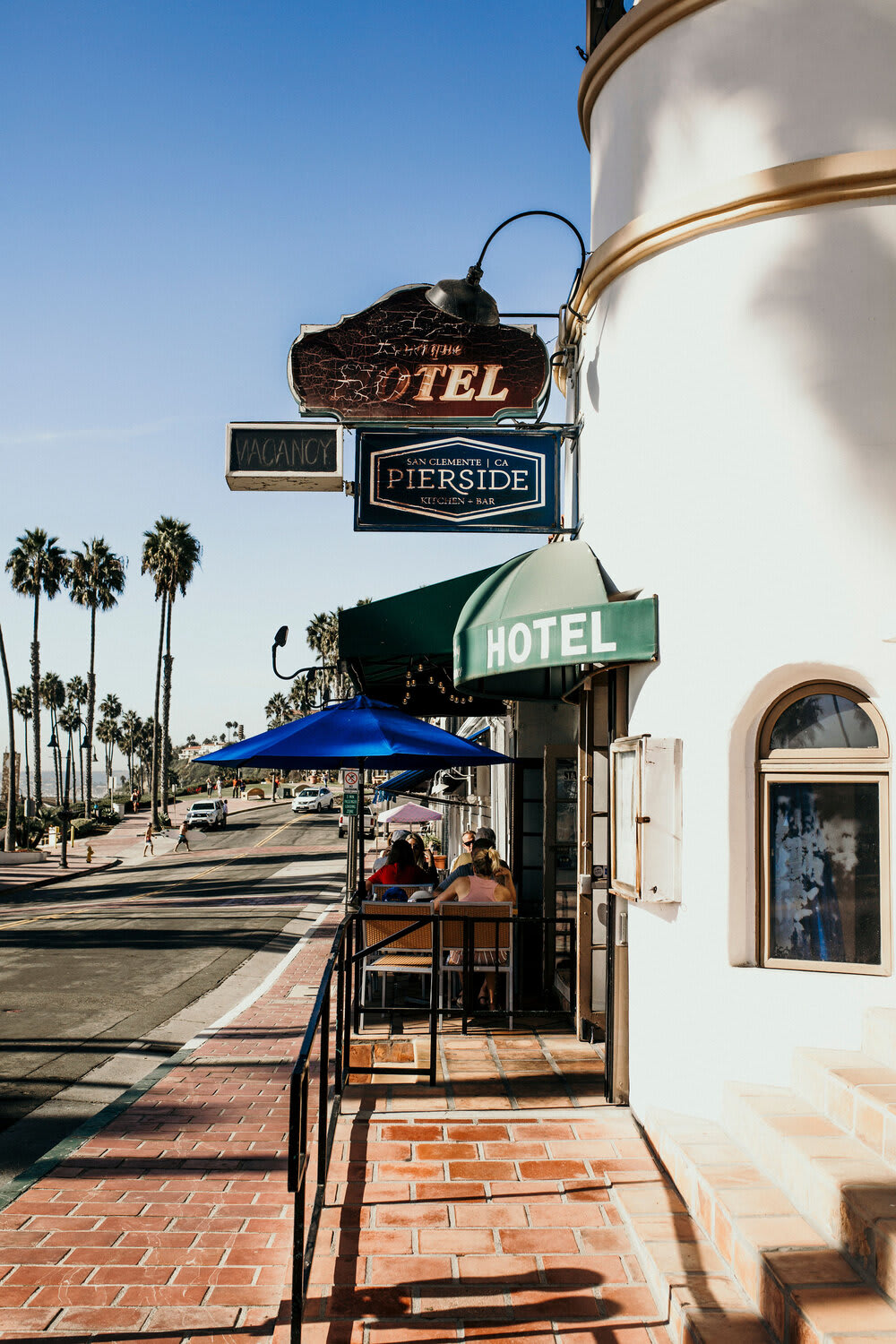 One of the most intimate San Clemente beach hotels, Casa Tropicana is a luxe boutique hotel that offers 10 unique rooms, providing guests with a private home away from home. Each island-inspired casita has its own distinct personality, inspired by the Spanish-colonial architecture and beachy charm of the surrounding area. Minutes from your doorstep, you can surf, swim or stroll along five pristine miles of sandy seashore.
With serene ocean views, Casa Tropicana has appointed each of its distinctive contemporary casitas with original artwork, luxurious linens and spa-quality amenities, all complemented by gracious service. Enjoy air-conditioning, a small refrigerator, a flat-panel TV with cable, and a shared deck with a view of the dazzling Southern California coast.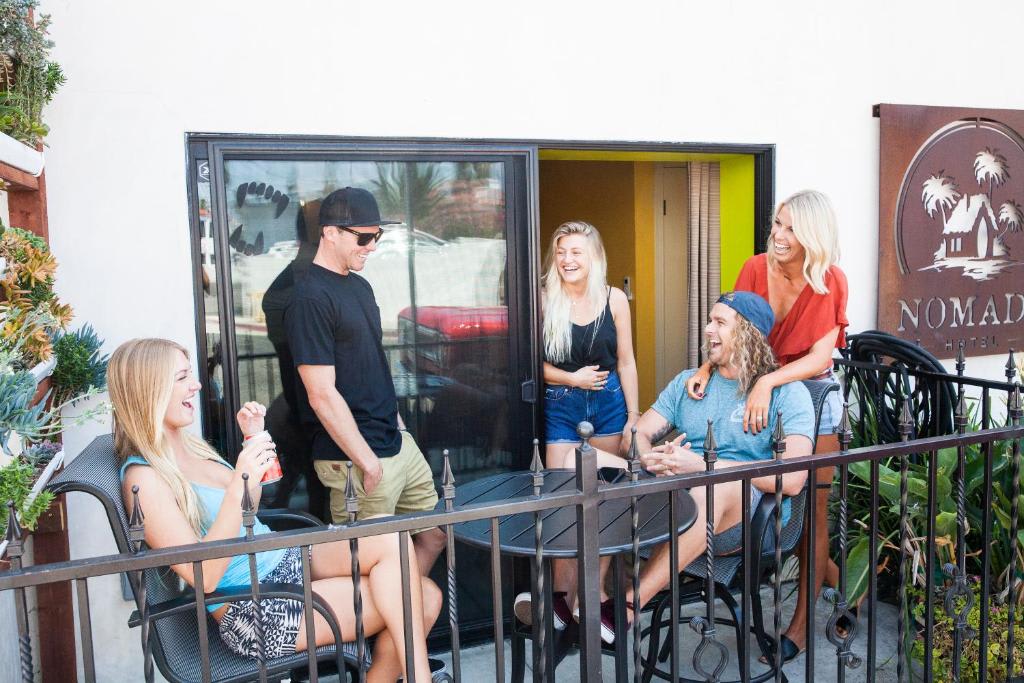 With a mantra of Surf. Eat. Sleep, the hip and inviting Nomads Hotel is a fave among surfers and land-lubbing lovers of the ocean. Its casual and fun environment embellishes seven creatively styled and artistic rooms, which can accommodate groups large and small.
Upstairs, the Nomads Canteen offers an on-the-house libation for new arrivals. The vibrant, casual spot boasts an ocean-view deck, 33 ice-cold draft beers and an array of world-famous poké bowls. For your entertainment, the Canteen is always showing the latest and greatest surf flicks on its big screens, and guests love to check out El Jefe's vintage surfboard collection.
Overlooking the dazzling Pacific Ocean, The Volarè Resort is truly one of the best San Clemente beach hotels. Located in the heart of downtown San Clemente, the hotel is within walking distance of more than 300 boutique shops and restaurants. From fine dining and classic street tacos to fresh seafood at the pier, the resort is moments from a full menu of attractions fit for every taste and appetite. Nightlife, live music, farmers markets, and, of course, miles of golden beaches are equally convenient.
When booking a room at The Volarè Resort, you will discover a wide variety of options, including standard two-queen or one-king rooms, ocean-view suites with balconies, two-bedroom suites and Jacuzzi suites. Luxurious linens, pillow-top mattresses, Keurig coffee makers, and spa-caliber bathroom amenities are all included.
For the truly on-trend traveler, House of Trestles presents one of the most stylish and unique San Clemente beach hotel offerings. From luxe penthouses and apartment-style suites to hostel-style bunk rooms, House of Trestles accommodates most budgets while infusing every room with chic street art and surf culture. Built in 1953 and redesigned in 2020, The Penthouse is perched above House of Trestles, with expansive windows overlooking State Park Beach. Restored in 2020, Sky Rooms were designed as junior suites to provide guests with comfort and the legendary House of Trestles vibe without breaking the bank. The Bunk Rooms are newly designed and provide a 7' privacy pod with curtain systems, a built-in reading light, charging port and a locking closet.
All guests at House of Trestles can take advantage of a lounge, skate ramp, laundry room, work space, books and games, a communal kitchen, surf lessons, and surfboard, wetsuit and e-bike rentals.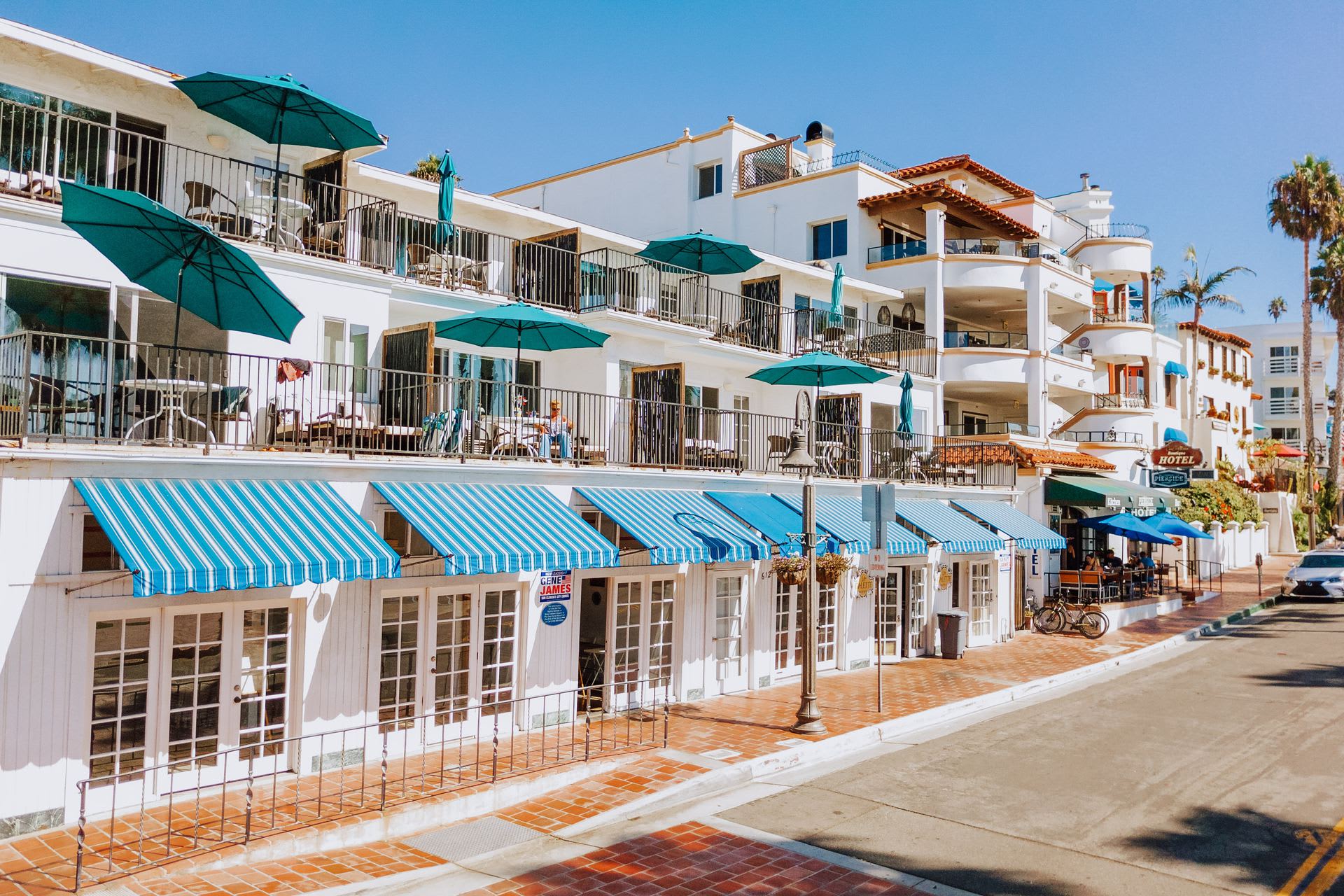 A favorite for dog lovers, the Sea Horse Resort offers a seaside sanctuary that embraces three oceanfront boutique properties in San Clemente. Discover studios and one- and two-bedroom suites, a view-enriched terrace and more.
Guests at the Sea Horse Resort find it easy to relax and enjoy complimentary beach chairs, umbrellas, toys, and towels for the entirety of their stay. The Garden Terrace is located just off the lobby and encourages guests to stretch out and enjoy this rare preserved space with an unobstructed view of the Pacific Ocean. The garden is open daily until sunset and reserved exclusively for registered guests.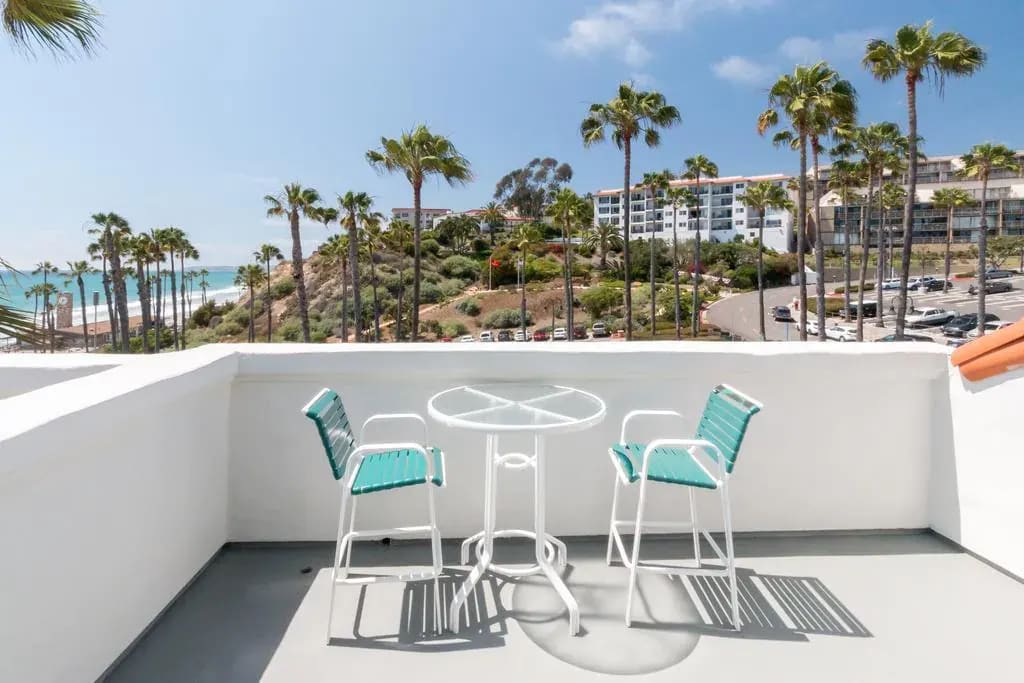 Ideal for singles, couples, friends and family, the oceanfront condos at San Clemente Cove are right in the middle of the pier bowl across from a scenic park and steps to restaurants and the beach. Enjoy private balconies, ocean views from some locations, fireplaces, bay windows, queen beds and underground parking. San Clemente Cove Resort's 24-hour front desk allows you to enjoy the comforts of home and the attentive service of a luxe hotel.
While there is so much to do and see around San Clemente, the resort makes it easy to stay at home and relax. Its full activities calendar includes more than a dozen weekly events dreamed up by an award-winning team, including making seashell picture frames with the kids, practicing yoga on the beach, and mingling with other guests while sipping cocktails on the rooftop ocean-view deck.
As you can see, finding the best San Clemente beach hotels is easy...but deciding on which one might be a little harder. No matter which hotel you choose, be it a bunk room, a luxurious condo, or a swank Mid-Century suite, you will love your time in San Clemente. In fact, you will most likely want to return again and again, allowing you to try more than one of San Clemente's unique and fun beachside resorts.