South Orange County Cars and Coffee Is the Largest Weekly Car Show in the World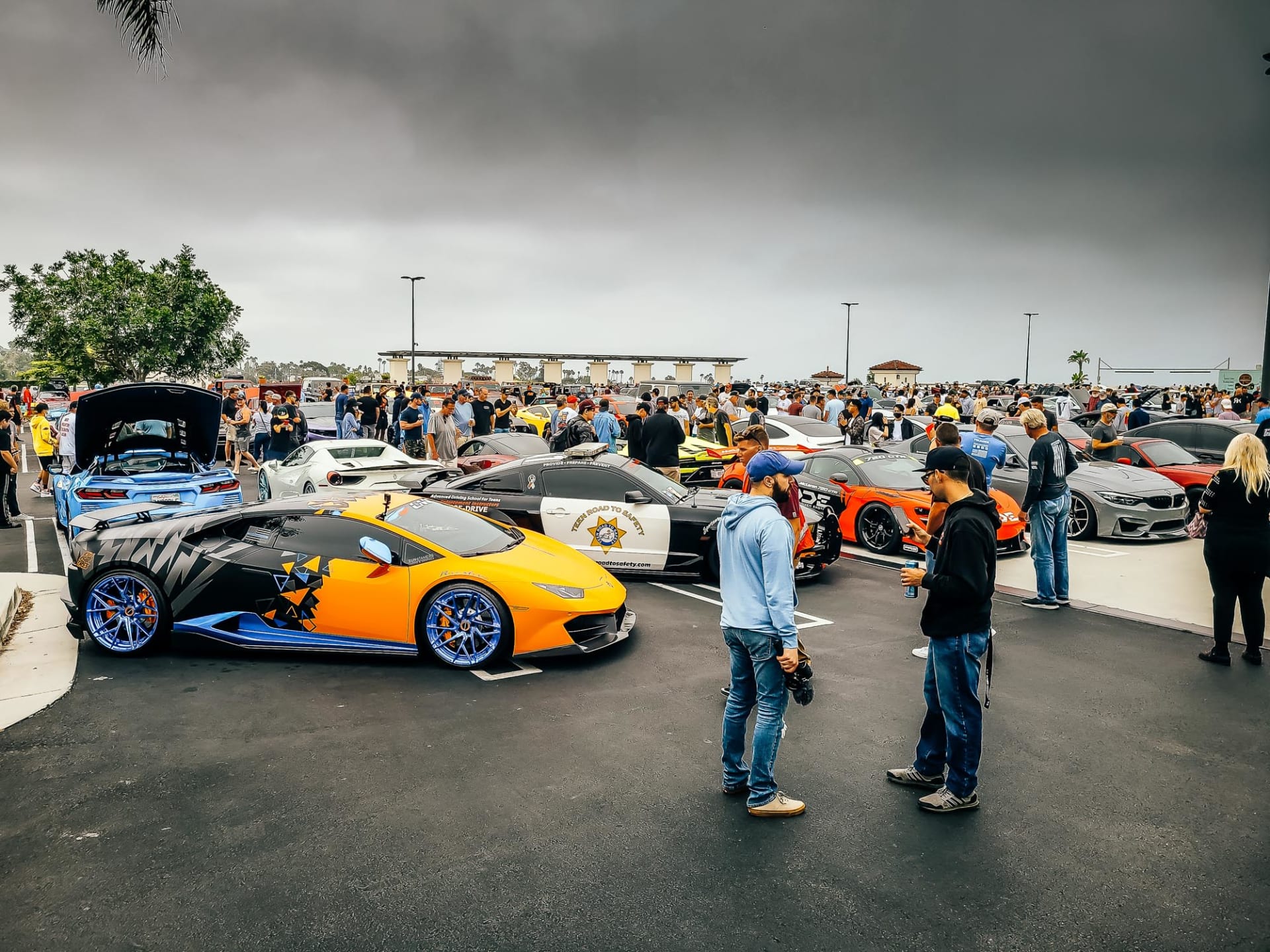 Car lovers, unite! Wait, you can't this Saturday? Try next weekend, and every weekend after that at the South OC Cars and Coffee event held each Saturday in San Clemente, where ocean views, sea breezes and cool rides converge into one unforgettable experience.
What started as Cars and Coffee in Irvine, California many years ago quickly grew, and grew, and grew some more, moving along the way to San Clemente, up to Aliso Viejo, and finally back to San Clemente, where South Orange County Cars and Coffee is now the largest weekly car show in the world! Varying in size from week to week, the fun-filled event attracts anywhere from 1,500 to 3,500-plus supercars, hypercars, rare exotics, vintage finds, classics, muscle cars, sports cars, hot rods, rat rods, show queens, wagons, pickups, 4 x 4s and motorcycles. No registration is required and everyone is welcome.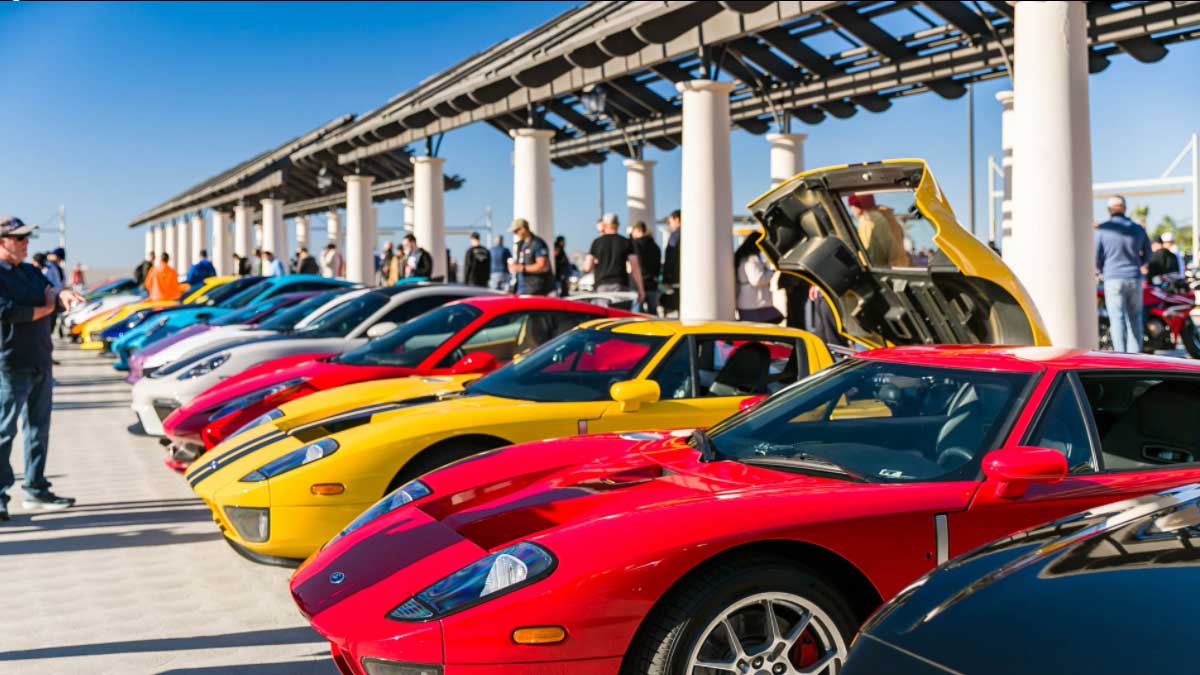 The Outlets at San Clemente, located at 101 West Avenida Vista Hermosa just off I-5, hosts the beloved Saturday pastime, which is often attended by car-loving celebrities, and hosts TV and film shoots, product samples, and car companies showcasing their latest models and prototypes of future vehicles. It changes every week and is always a surprise.
South OC Cars and Coffee is run by Simon Wehr and his son, James, with the help of Simon's wife, Sarah, and a group of exceptional volunteers and photographers. It's a family affair that has become a mainstay of San Clemente's outdoor-oriented culture. Before overseeing the event, Simon organized 50-mile evening cruises that were tremendously successful and included coastal drives from San Clemente up to Long Beach, down to Del Mar, and out through the mountains to Old Town Temecula.
From time to time, you may run into Echelberger Group's Doug Echelberger at South OC Cars and Coffee. Doug's passion for classic automobiles is almost as strong as his love to real estate in San Clemente. In fact, many of his clients attend the weekly event and some even show their cars.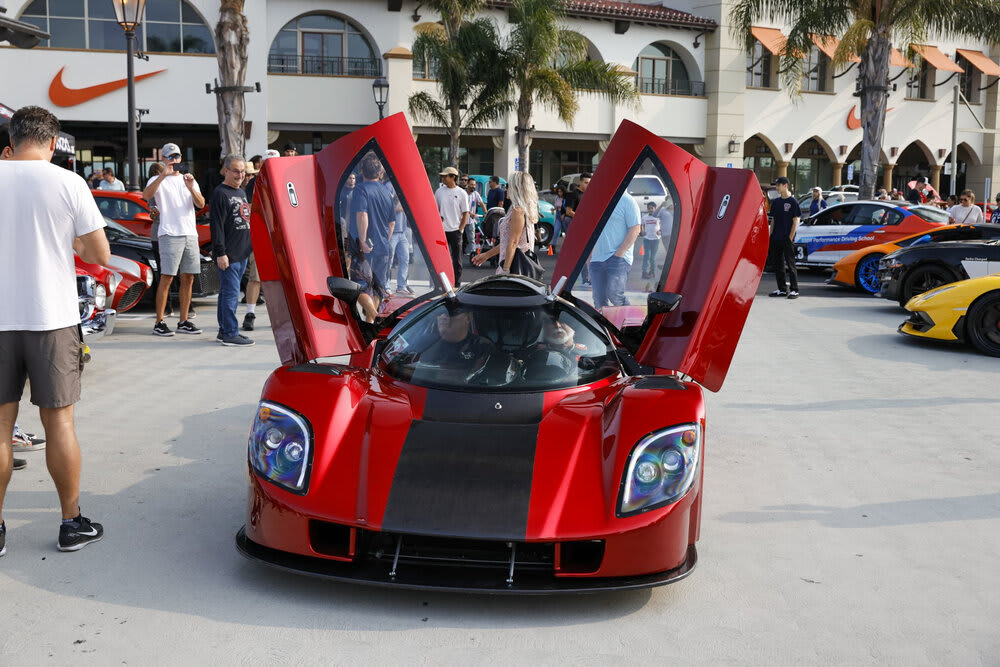 South OC Cars and Coffee is open every Saturday from 9 to 11 am. For more information and to see videos of past events, visit southoccarsandcoffee.com.