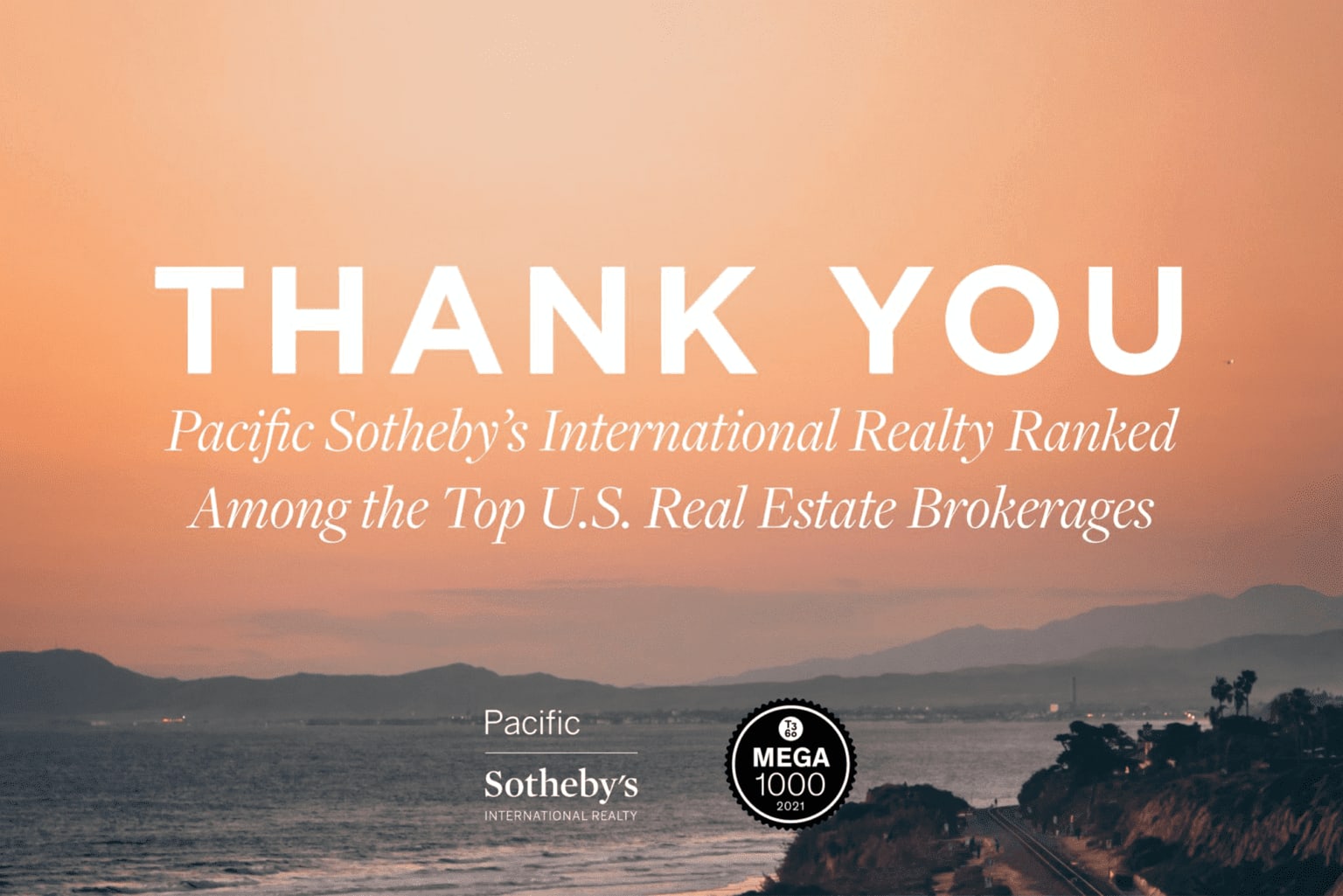 Pacific Sotheby's International Realty
was ranked among the top U.S. Real Estate Brokerages in 2021 Swanepoel T3Sixty's Mega 1000, an annual ranking of the nation's largest 1000 brokerages by 2020 sales volume.
2020 marked a significant milestone for
Pacific Sotheby's International Realty
: 10 years of successful business in the Southern California real estate market. The company ended the year with a $6.7 billion sales volume, exceeding all previous sales records.
Across the firm, the average sale price of real estate transactions increased by 15% to $1,123,671.
The Sotheby's International Realty
global network's true power was seen through the company's relocation and referral service numbers that reached an all-time high of inbound closings of 216 units resulting in $232,068,346 sales volume, in addition to 273 outbound closings.
"This honor represents the hard work of our agents, management, and staff. They are among the best in the industry and are dedicated to ensuring success for their clients and our company," says Brian Arrington, Owner, and CEO,
Pacific Sotheby's International Realty
.
Congratulations to all! #PoweroftheNetwork
To view the entire Swanepoel T3Sixty Mega 1000 list, click
here
.
We respect your time and we value your business. We know you could go anywhere for your real estate needs, and appreciate having the opportunity to serve you the best way we can.