Is Talega a Good Place to Live?
The Answer is a Resounding Yes!
Today's homebuyers are smart. They know that they have a seemingly endless array of coastal Orange County cities, communities and neighborhoods that they could happily call home. Some prefer northern county beach towns, but many fall in love with San Clemente and, while exploring its residential offerings, ask themselves, "Is Talega a good place to live?" The answer? Absolutely!
Just four miles from the beach, Talega encompasses approximately 3,500 acres in the foothills overlooking San Clemente. Talega trades direct beach access for what many consider the best views in Orange County, with many homes capturing spectacular ocean, canyon, golf course, hill, mountain, sunset and enchanting evening-light views. Vast expanses of the community are preserved as permanent natural space, creating an open setting that is far more relaxing and serene than the compact neighborhoods of downtown.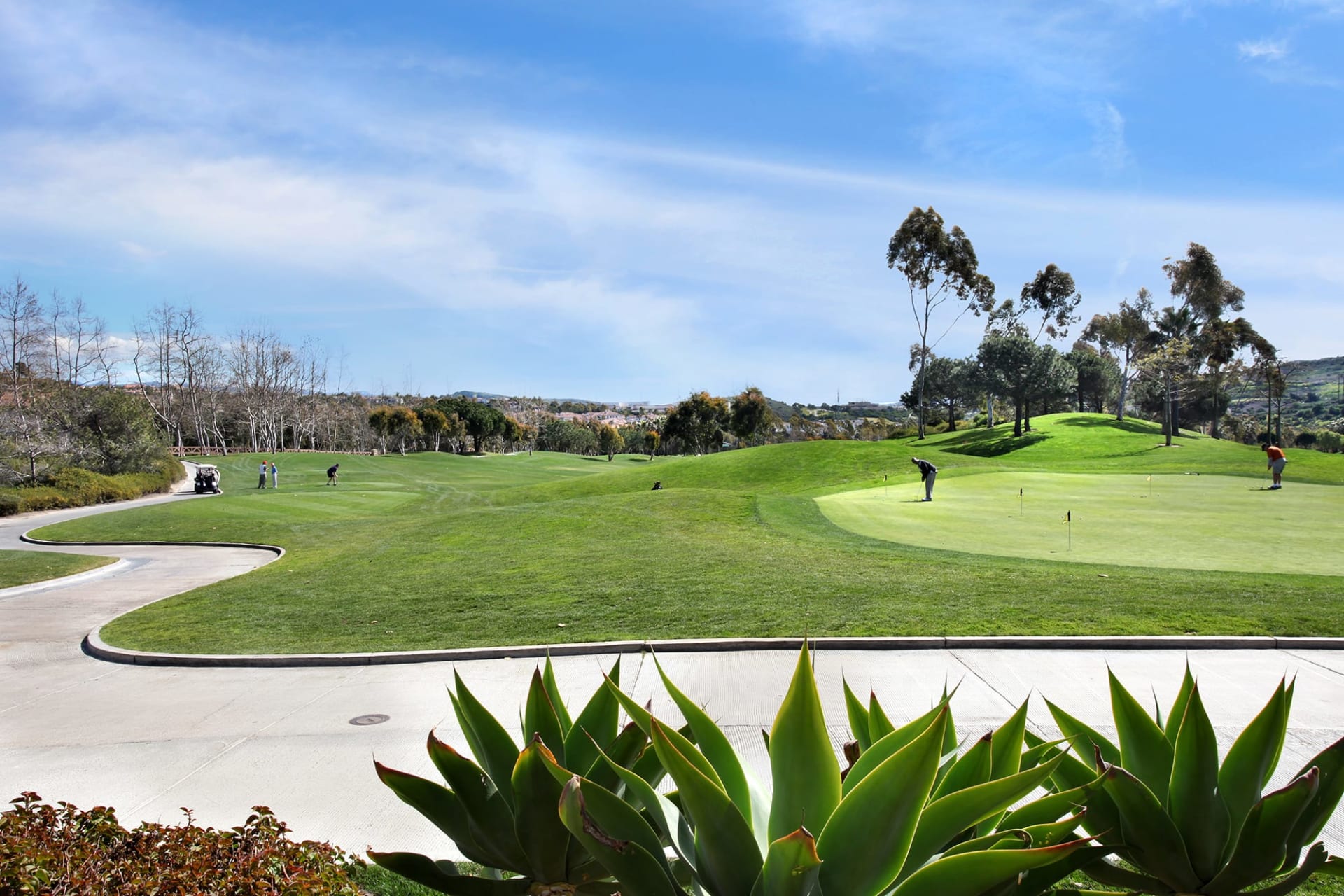 What else makes Talega a good place to live? Recreation! With Southern California's world-renowned climate making it easy to enjoy the outdoors through winter, spring, summer and fall, Talega's broad spectrum of recreational attractions is unbeatable in the region. In the heart of Talega, the championship 18-hole par-72 Fred Couples Signature golf course is a favorite among golf enthusiasts. Established in 2001, the Talega Golf Club is ranked America's Top Golf Course by Golf Digest/ESPN/Zagat Survey and offers a driving range, the view-enriched Signature Grill, The Shop at Talega, and event facilities that can accommodate more than 200 guests for weddings, banquets, tournaments and so much more. Daily and membership opportunities are offered at the course, which is centered around a beautiful Spanish Colonial clubhouse with a bell tower and intimate village courtyard setting.
Make a splash with your friends and family at each of Talega's water-oriented destinations. Foremost among them is the luxurious Talega Swim and Athletic Club, which includes a resort pool for relaxation, a lap pool for invigorating exercise, and a splash-n-play area for the kids. The Saluda lap pool offers another location for exercise, and swimming pool at Tierra Grande Park is ideal for fun in the sun.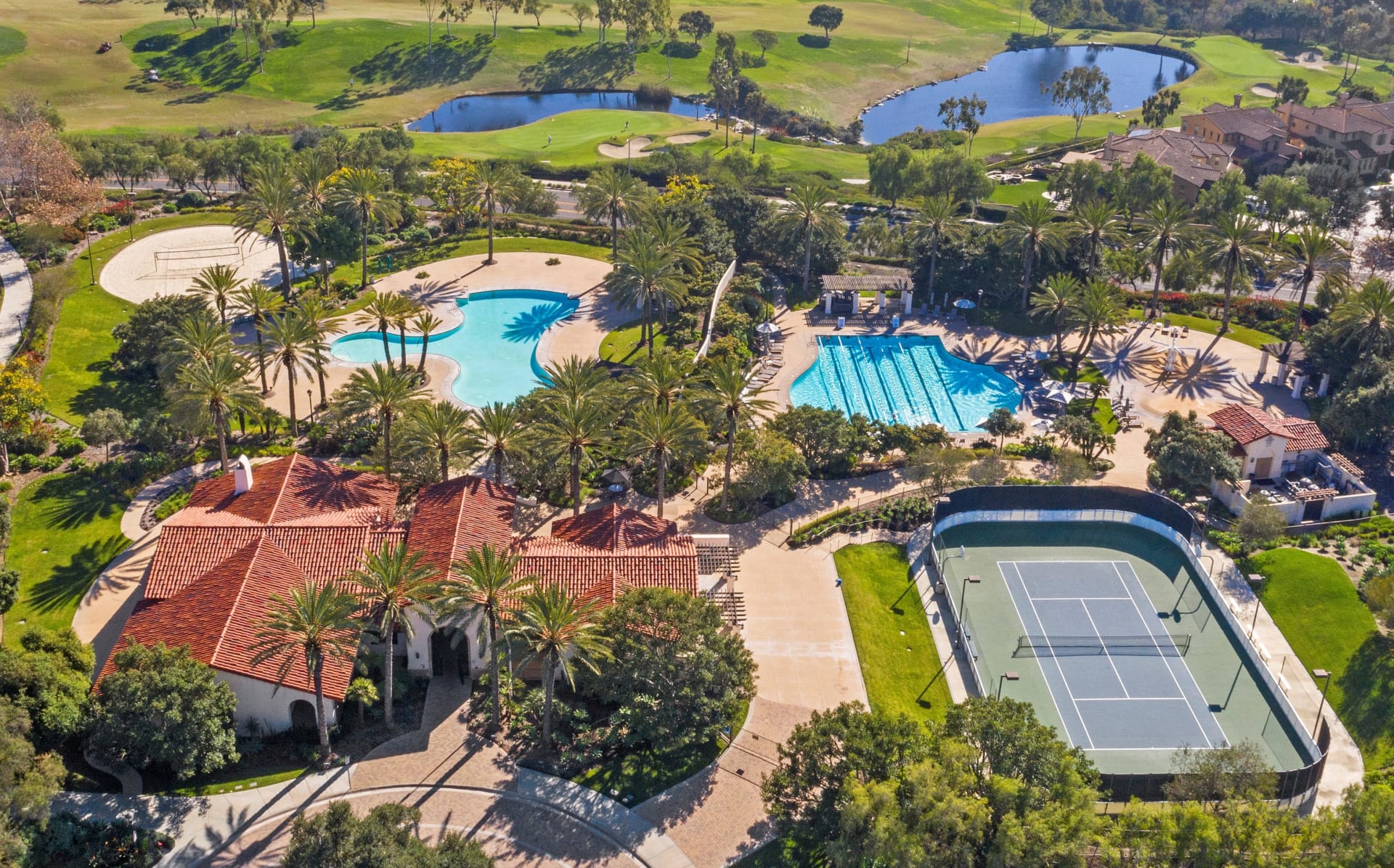 Is Talega a good place to live? Hikers, walkers and cyclists think so, and they have more than 15 trailheads and over 20 miles of scenic, easy and challenging trails to explore. One of the most popular is the Talega Loop Trail, which extends 10.5 miles and is generally considered a moderately challenging route. If you want to discover the entire trail, it will take, on average, almost five hours to complete. It's also a favorite among those who enjoy its scenery and views while taking short strolls, trail running and walking the dog.
Kids and adults alike will enjoy Talega's network of stunningly beautiful parks, picnic areas and tot lots. Talega Park has something for everyone, including basketball courts, softball and baseball fields, barbecues, lawns, a multi-purpose field and picnic tables. Another favorite is Liberty Park, which is home to lighted tennis courts, lighted basketball courts, a soccer field and more. Saluda Park, Tabarco Park, Tierra Grande Park and countless tot lots ensure that residents are always close to a scenic outdoor space.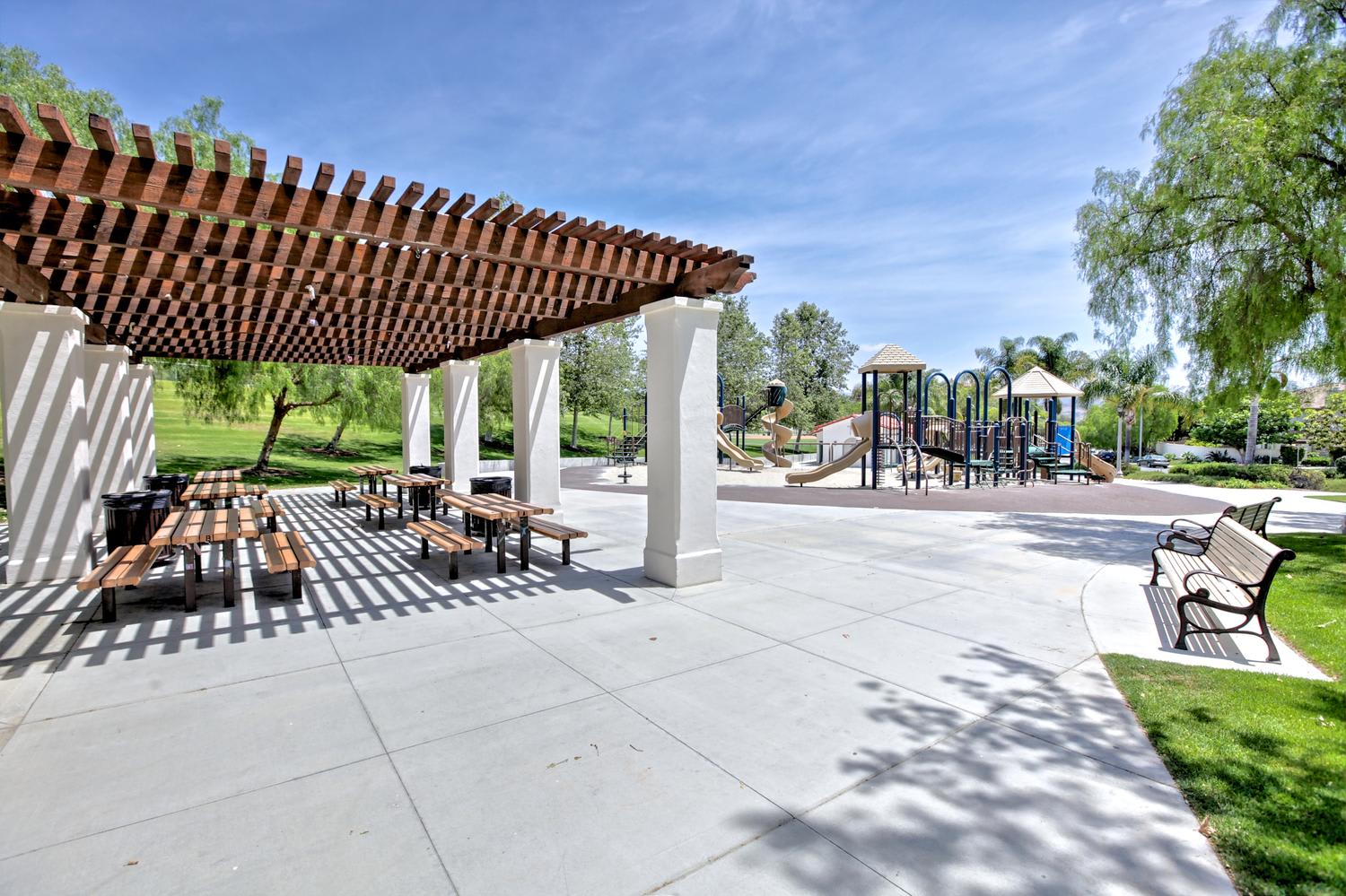 It is said that home is where the heart is, and at Talega, you have a phenomenal variety of homes and neighborhoods that are destined to warm you heart...and your soul. Is Talega a good place to live, you ask? Everywhere in Talega is a good place to live. Far from your traditional suburban enclave, Talega proves the theory that everything you need to be happy is at home or mere minutes from home. Nothing in Talega is a compromise—with more than 40 different neighborhoods from which to choose, uncovering your ideal combination of neighborhood and home is easy at Talega.
Talega presents an impressive portfolio of condos, townhomes, spacious single-family homes, and grand custom-caliber estate residences. The community is also home to four sought-after 55-and-better communities within The Gallery. Understandably, properties featuring ocean or golf course views are among the most coveted at Talega, and they often sell quickly.
Single-family, detached homes at Talega are offered within the neighborhoods of Alassio, Amalfi, Alta, Bella Vista, Carillon, Cantabria, Caprizi, Coral Bay, Escala, Mirador, Miraleste and Vizcaya, to name only a few. Exclusive gated enclaves include Careyes, Catania, Lucia, Altura and Vittoria, and the neighborhoods of Alassio, Santalana and Verano reveal attractive attached-home collections. Only the best builders are represented at Talega, including Standard Pacific Homes, Shea Homes, Lennar, Laing Luxury, William Lyon Homes, Brookfield and Pulte.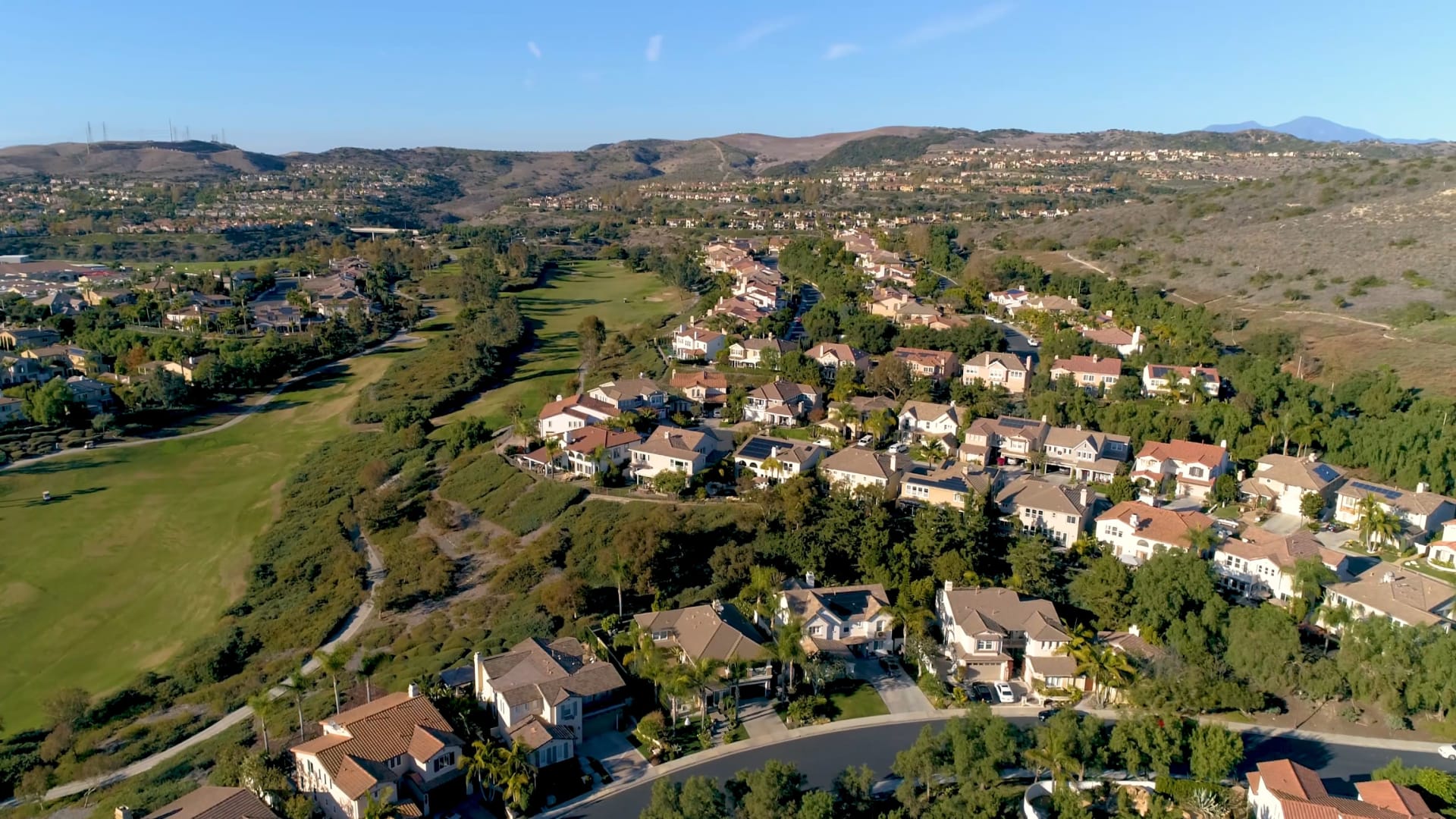 Inspired by San Clemente's romantic Village by the Sea ambiance, Spanish Colonial Revival architecture is prominently on display throughout Talega, from its neighborhoods and clubhouses to parks and shopping centers. Mediterranean-influenced architecture also graces homes within the community. While similar to Spanish architecture, it is distinguished by ornate detailing around arches, windows and columns, wrought iron adornments, and a color scheme that is more varied than Spanish Colonial's classic whites. Lesser known outside of California, the Monterey-style home was a staple in the first half of the 19th Century, pre-statehood, and again in the 1920s and 1930s. It blends Spanish, Mexican, Caribbean and New England design cues and is proudly displayed in the neighborhoods of Talega Carillon, Escala and Montellano.
Every neighborhood at Talega is served by outstanding Capistrano Unified School District schools for all grade levels. So not only is Talega a good place to live, it is a great place to receive an excellent education.
Students in Talega attend Vista Del Mar Elementary and Middle School, which serves pre-kindergarten through eighth grade. Centrally located within Talega, most residents can walk to Vista del Mar in less than five minutes. After graduation from Vista del Mar, students attend San Clemente High School, which is located just three miles, or a 10-minute drive, down Avenida Pico from Talega's main entrance.
Ready to shop 'til you drop? Then head over to Talega Village Center, where stores, restaurants and services are just minutes from home. Anchored by a full-service Ralphs Supermarket, the shopping center features Ballpark Pizza, Barnoa Wine Bar, Basanti Restaurant, Peet's Coffee & Tea, and the popular Our Place restaurant. The Socal Surf Shop and Outfit Golf Carts cater to outdoor sports lovers, and Anytime Fitness, Club Pilates, a salon, pet spa, barbershop, bank, dry cleaner and a dental office are on hand.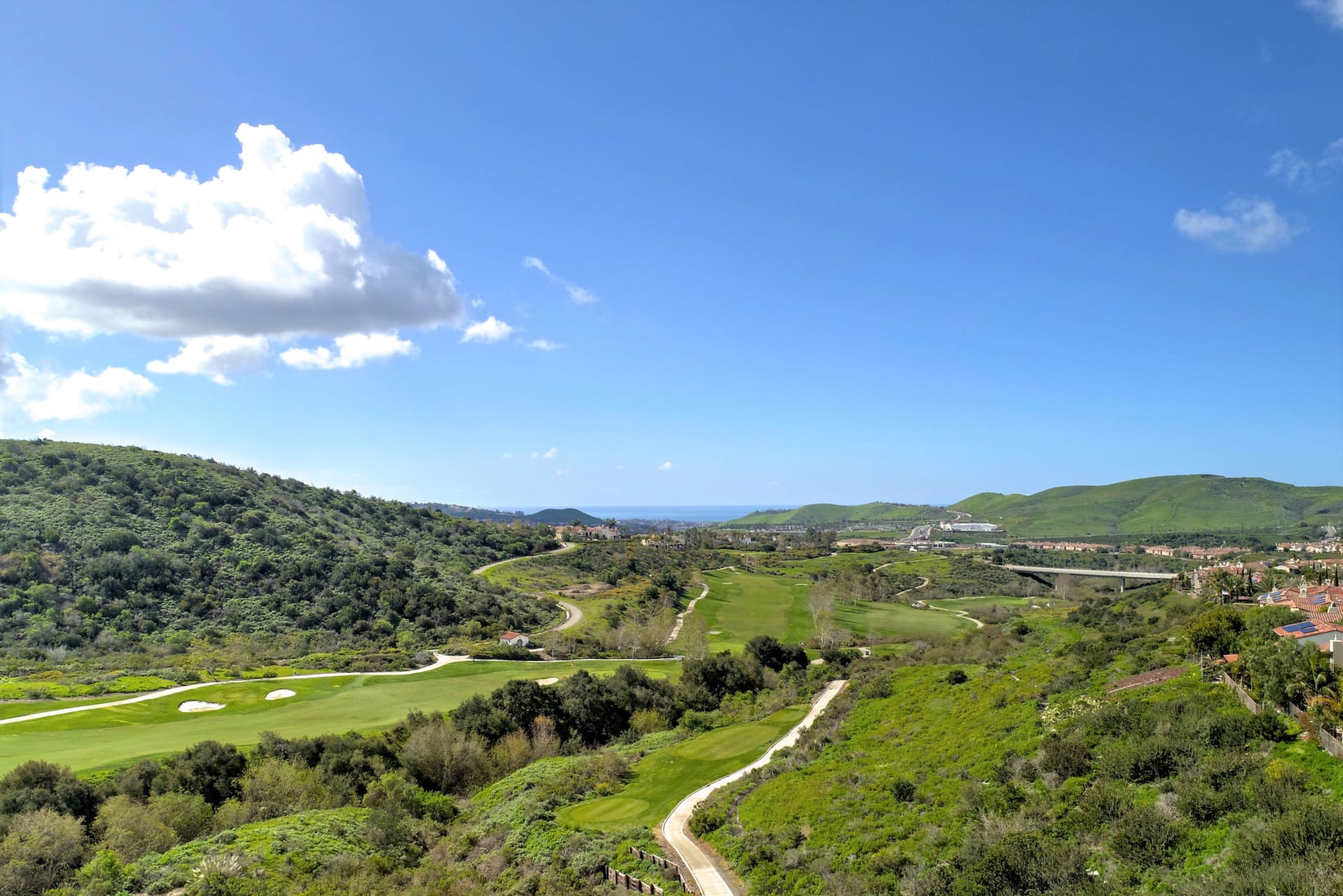 With fresh ocean breezes, deep blue skies and colorful sunsets, there is no mistaking that Talega is exceptionally close to the beach. In fact, it takes just ten minutes to hit the sand in downtown San Clemente, where Talega's residents can surf, shop, dine, relax and play. Golf is nearby, San Diego is about 45 minutes to the south, and Dana Point Harbor, Laguna Beach, Crystal Cove, Corona del Mar and Newport Beach are only a few miles up Pacific Coast Highway.
Now, let's ask the question one more time: Is Talega a good place to live? Not only is it a wonderful place to call home, Talega is a place to be proud of, to share with friends and family who are visiting, and to create new traditions and special memories that will last and be shared for generations. Talega is beautiful, its weather is unbeatable, it offers world-class schools and fabulous recreation, and its homes are without compare. So yes, Talega is a good place to live, and it welcomes new residents who fall in love with it every day of the year.