With So Many Choices Along the SoCal Coast, Some Ask:
Is San Clemente Worth Visiting?
You've probably been to Newport Beach and strolled its sandy shores. Surely you have witnessed the sunset over Main Beach in Laguna. There's every likelihood that you and your friends and family have dipped your toes in the tide pools at Dana Point. But what awaits further south along the Orange County coastline? Is San Clemente worth visiting? If you enjoy magnificent views, a classic pier, romantic architecture, great shopping, fabulous dining, golden beaches and some of the best surf in the state, well, yes. Yes it is.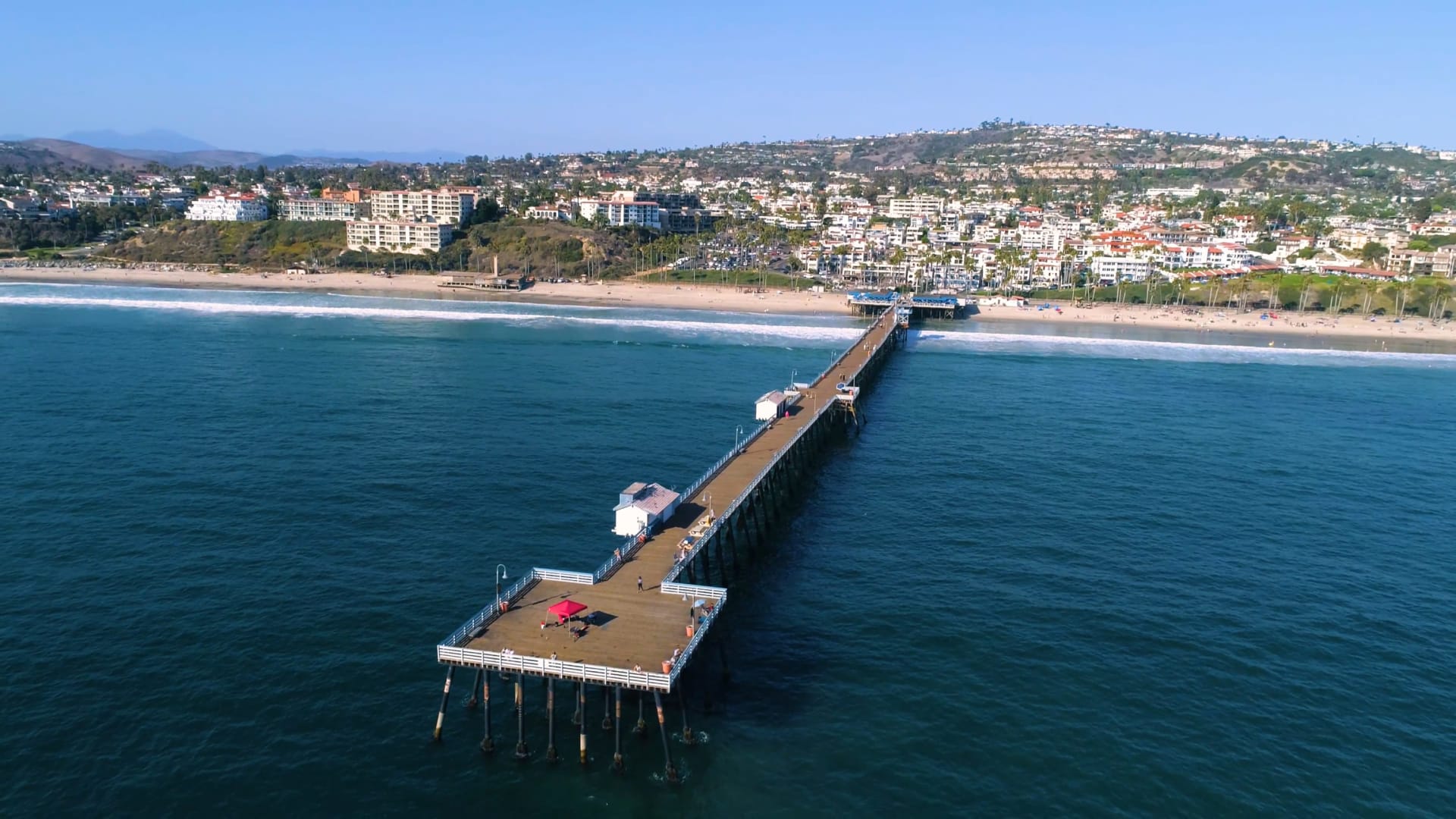 Is this your first time visiting San Clemente? If so, start at the pier. It's right in the heart of the village and close to so many other wonderful attractions. Built in 1928 and rebuilt a couple of times later, the San Clemente pier is 1,295' long and is home to the long-lived and very popular Fisherman's Restaurant, where indoor and outdoor dining over the waves has been enjoyed for generations. Surfers hit the north side of the pier, swimmers and boogie-boarders navigate the south side, and sunbathers appreciate its easy access from the surrounding beach.
From the pier, you can easily reach seaside trails, a beautiful blufftop park, and the historic Casa Romantica Cultural Center and Gardens, which is the former estate of San Clemente's founder, Ole Hanson. Lovers of design will appreciate the authentically detailed Spanish Colonial Revival architecture of Casa Romantica, which Hanson used as a guide when designing the rest of the town.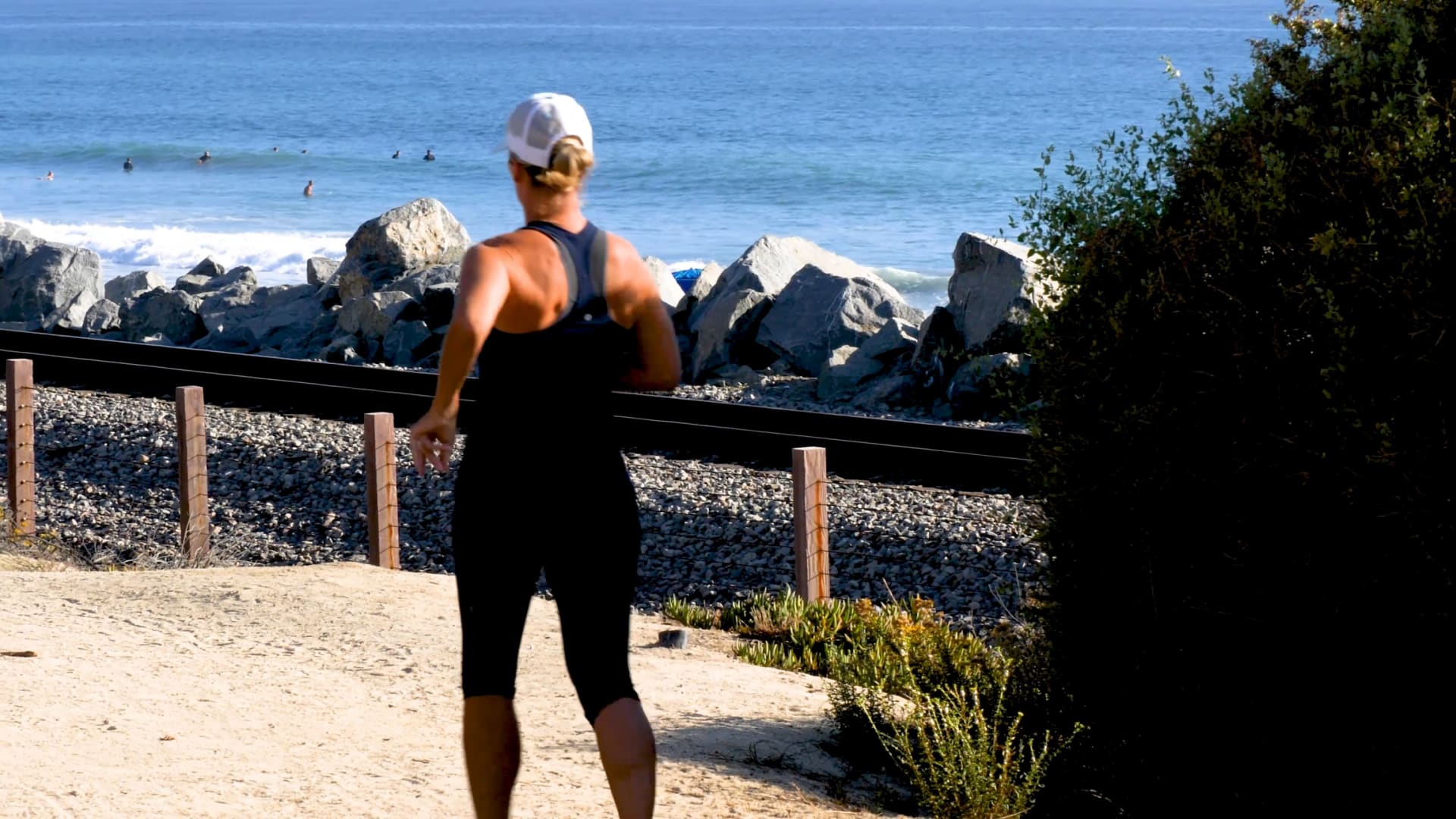 Is San Clemente worth visiting? If you love great weather and outstanding golf, it sure is! Currently undergoing renovations, Shorecliffs Golf Club is one of the most popular courses in San Clemente. Known for excellet golf and affordable rates, the club offers a picture-perfect setting for a round of 18 holes or simply improving your swing at the driving range. At the master-planned community of Talega, which is located only a few miles from the beach, the community's 18-hole par-72 championship golf course designed by Fred Couples was established in 2001 and ranked America's Top Golf Course by Golf Digest/ESPN/Zagat Survey.
Experience tranquil ocean views at the family-friendly San Clemente Municipal Golf Club, an 18-hole course that is owned and operated by the city. The course is located approximately one mile from the Pacific and features ocean views from a number of holes. At the other end of the spectrum, Bella Collina is the city's only private golf club, offering 27 holes and fast rounds seven days as week.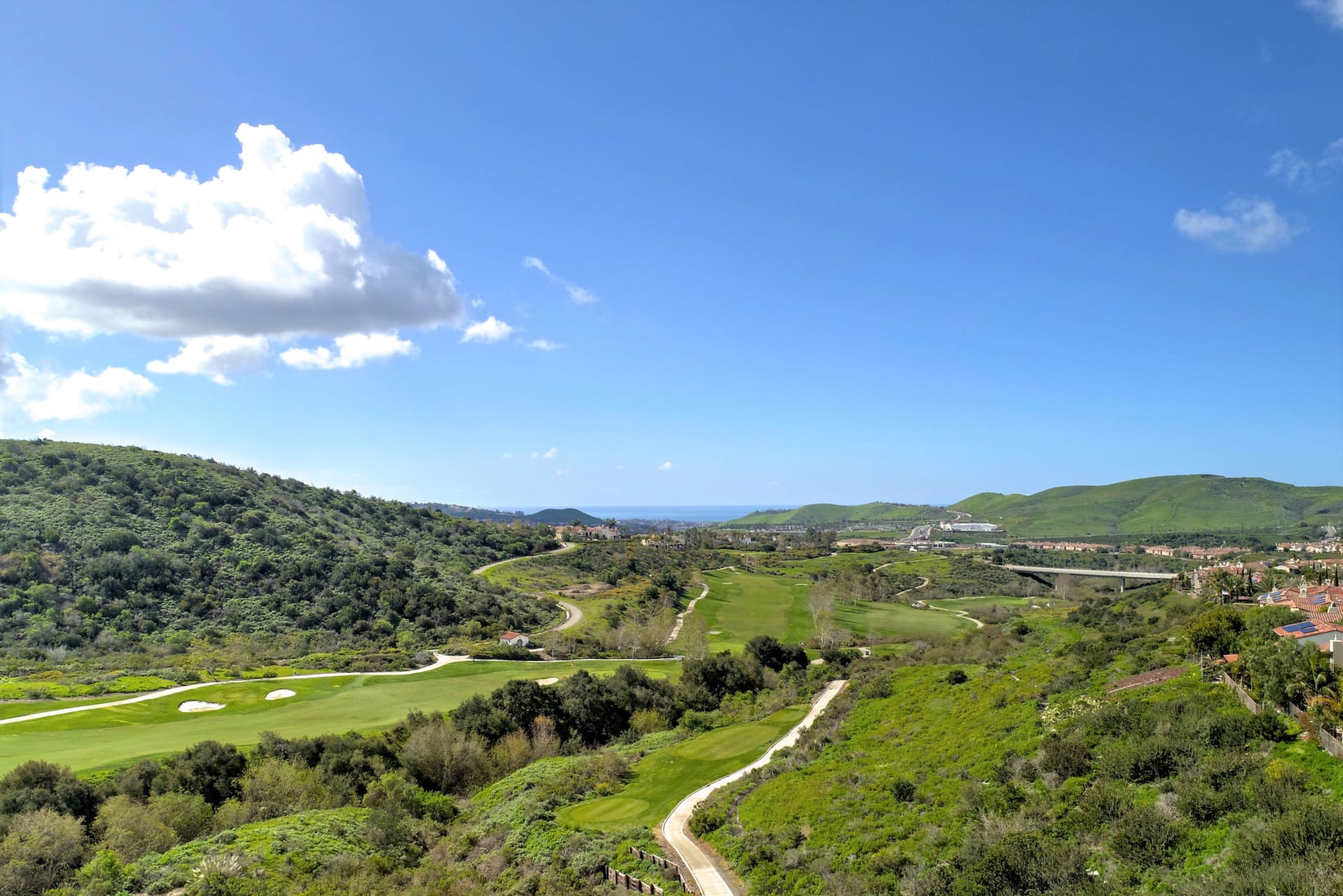 If you love to shop and explore a broad variety of stores, boutiques and galleries, than you probably already know that San Clemente is worth visiting. The city's charming downtown and its Avenida del Mar district feature everything from high-end fashion, family-priced beach outfits, surf supplies, books, wine, candy, gifts, coffee and so much more. A big hit with visitors from all over Southern California, The Outlets at San Clemente has it all. Top retailers, including Calvin Klein, Chico's, Columbia, H&M, Lululemon and others, are represented, and a variety of restaurants is sure to please every appetite. State-of-the-art entertainment is on tap, too, at the luxurious Metropolitan Theater.
Is San Clemente worth visiting for fisherman? It has been for countless generations and it remains so to this day. Families enjoy spending time together on the pier, with many kids experiencing the rewards of fishing for their first time. If you're seeking a private fishing experience, then Reel to Reef Charters offers an ideal option. Mark Austin, the captain who charters the boat, will take you out fishing off the coast for yellowtail, dorado, yellowfin tuna, blue fin, albacore, barracuda, bonita, halibut, rockfish and Calico bass. Anglers who love surf fishing head to San Onofre State Beach. After fishing, the San Mateo camp grounds offer a great place to escape from it all without going far at all.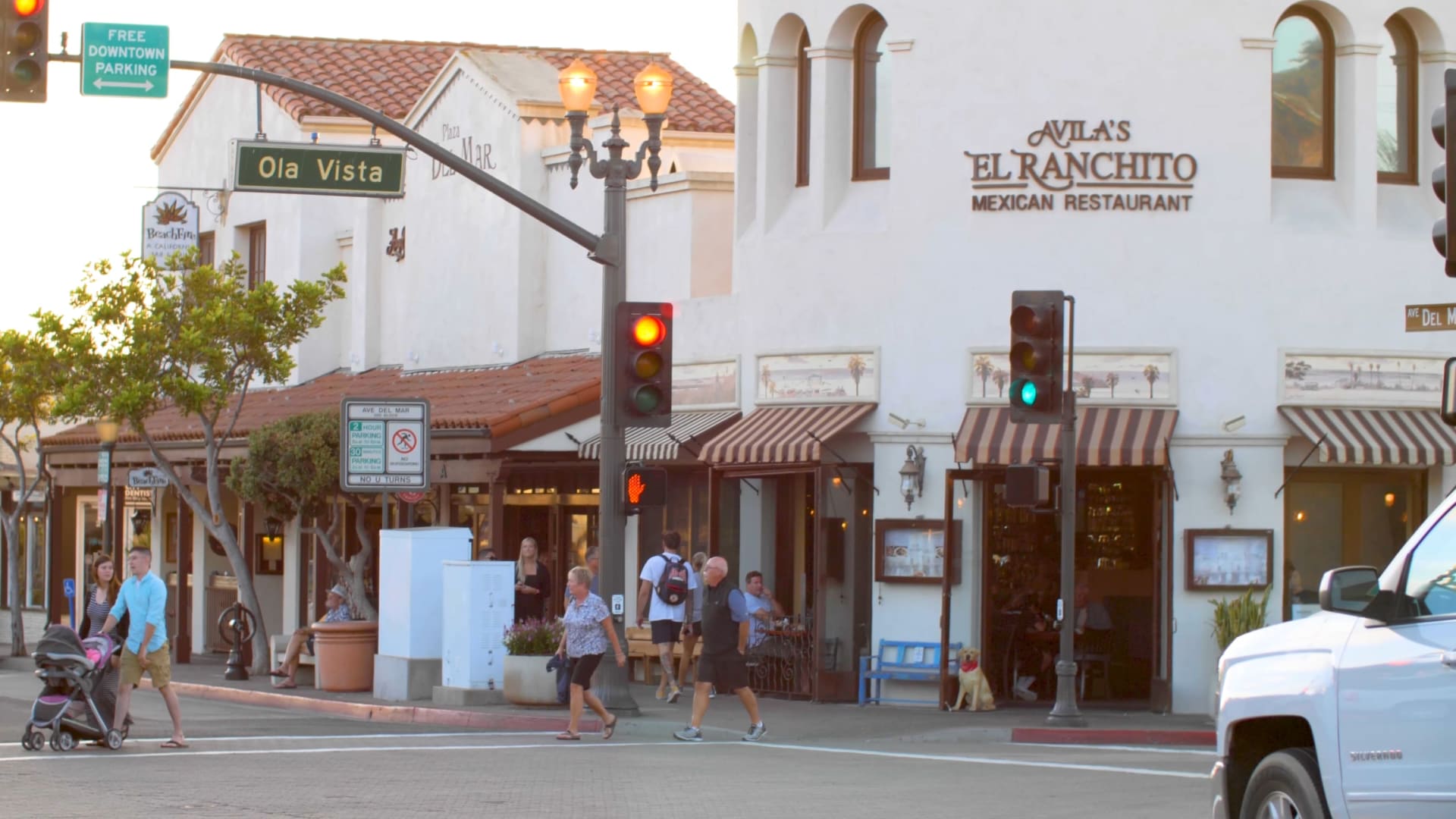 Get in touch with nature while exploring San Clemente's expansive and varied trail system. By foot or by bike, and even with your dog on some trails, the system covers a wide range of ecosystems, with some offering ocean views, others a true challenge, and most a pleasant way to relax and unwind. Looking for an easy stroll? Head to the gorgeous San Clemente Beach Trail, the Las Ramblas and Harbor View Trail, the popular Vista del Sol Park Loop, San Pablo Trail, and Trestles Beach Trail at the Trestles Wetlands Natural Preserve. Moderate hikes are found along the Rancho San Clemente Ridgeline Trail, the Forster Ranch Ridgeline Trail, the San Mateo Canyon Loop Trail at San Onofre Beach, the Reserve Hills Trail, Christianitos South Trail, the five-plus miles of the California Coastal Trail from San Clemente to San Onofre, and the challenging but rewardingly scenic Talega Loop Trail.
Long before San Clemente became a popular place to live, work and play, it was—and remains—the place to surf in South Orange County. Surfers never ask, "Is San Clemente worth visiting." They know that it is well worth their time. From Cottons and T-Street to Trestles and Church, San Clemente's internationally famous surf spots are legendary among day visitors and world champions alike. Numerous events visit the town, including the Rip Curl WSL Finals and USA Surfing Prime.
So you have asked yourself if San Clemente is worth visiting. As you have read here, it most certainly is. But is it als a good place to live? You better believe it. What is more desirable than living in paradise? A place where others vacation and many can only dream of calling home. From its oceanfront homes with phenomenal views to classic beach cottages, San Clemente's real estate market is healthy, active and appealing to people from all walks of life.
One of the most sought-after communities within the coastal city of San Clemente is Talega, a master-planned oasis just four miles from the beach. Talega presents an impressive portfolio of condos, townhomes, spacious single-family homes, and grand custom-caliber estate residences. The community is also home to four sought-after 55-and-better communities within The Gallery.
Single-family, detached homes at Talega are offered within the neighborhoods of Alassio, Amalfi, Alta, Bella Vista, Carillon, Cantabria, Caprizi, Coral Bay, Escala, Mirador, Miraleste and Vizcaya, to name only a few. Exclusive gated enclaves include Careyes, Catania, Lucia, Altura and Vittoria, and the neighborhoods of Alassio, Santalana and Verano reveal attractive attached-home collections. Only the best builders are represented at Talega, including Standard Pacific Homes, Shea Homes, Lennar, Laing Luxury, William Lyon Homes, Brookfield and Pulte.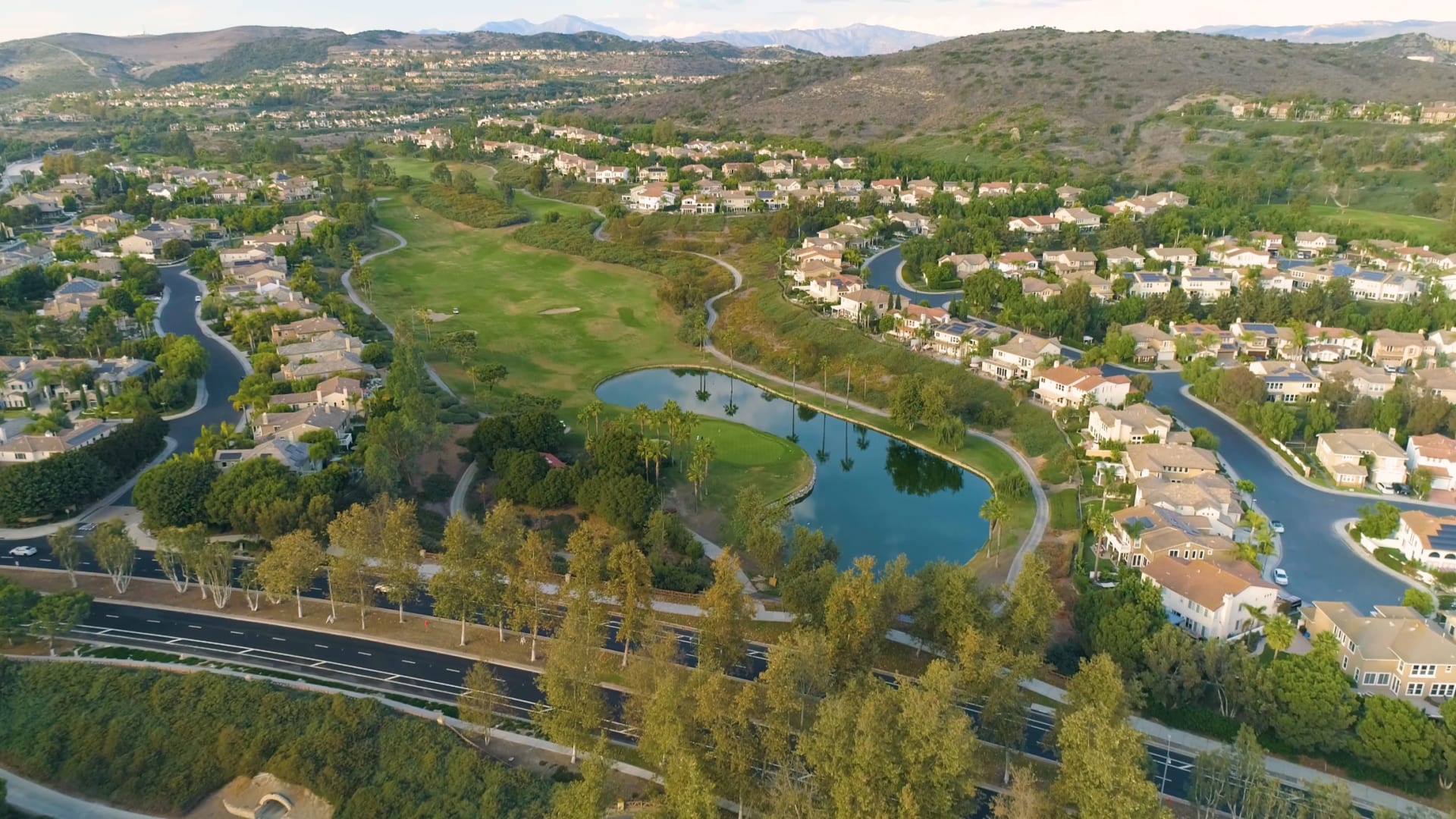 Every neighborhood at Talega is served by outstanding Capistrano Unified School District schools for all grade levels, making it the ideal place to receive an excellent education. There's always time for fun at Talega, too, and its parks ensure that everyone is within moments of scenic outdoor space. Explore the Talega Swim and Athletic Club, Tierra Grande Park, and numerous pocket parks and tot lots that encourage outdoor recreation and exercise.
From Huntington Beach and Seal Beach to the intimate coves of Corona del Mar and the dramatic bluffs of Newport Coast, Orange County's beach communities are among the very finest in the world. They are all worth visiting. Let's go back to the top and ask ourselves one last time: Is San Clemente worth visiting? As the southern-most beach town in Orange County, with its pier, miles of beaches, surf culture, shopping and dining spots, and delightful neighborhoods that capture the essence of Southern California's famed lifestyle, yes. San Clemente is not only worth visiting, it's worth relaxing here, staying a while, and maybe even making it home.