It's hard to find any place more beautiful in Southern California than the communities of San Clemente and San Juan Capistrano.
These two cities enjoy unmatched locations in southern Orange County.
San Clemente
is a classic Southern California beach community, located right on the Pacific Ocean where surfers enjoy some of the world's best waves at San Onofre and San Clemente State Beaches. San Juan Capistrano is just to the northwest in the rolling hills that rise up from the ocean and is known for its rich history and tradition as the home of Mission San Juan Capistrano.
Living in San Clemente or San Juan Capistrano gives residents access to some of the best outdoor activities in the entire region, including swimming, surfing, and boating along the shore, and hiking, mountain biking, golfing, and other fun recreation under the warm SoCal sun.
Both communities are awesome for families and professionals alike. Interstate 5 runs through both communities, providing easy access to the rest of Orange County and Los Angeles to the north, and San Diego to the south.
How to decide between the two communities? They each have their own charm and identity. If you have your heart set on one of the two towns but can't decide, take a drive through each, stopping to spend some time in neighborhoods and at the attractions that catch your eye.
Not surprisingly, it's expensive to live in either community because of the prime location, great houses, and gorgeous year-round weather. If you want to live in the area, such as in Capistrano Beach, you'll need to make a good salary and have a fair amount of money saved to cover a down payment on a house and all the other expenses that come with homeownership.
Of course, the sooner you purchase property, the quicker it will begin appreciating in the always hot real estate market and the sooner you will be able to begin taking advantage of various tax deductions.
San Juan Capistrano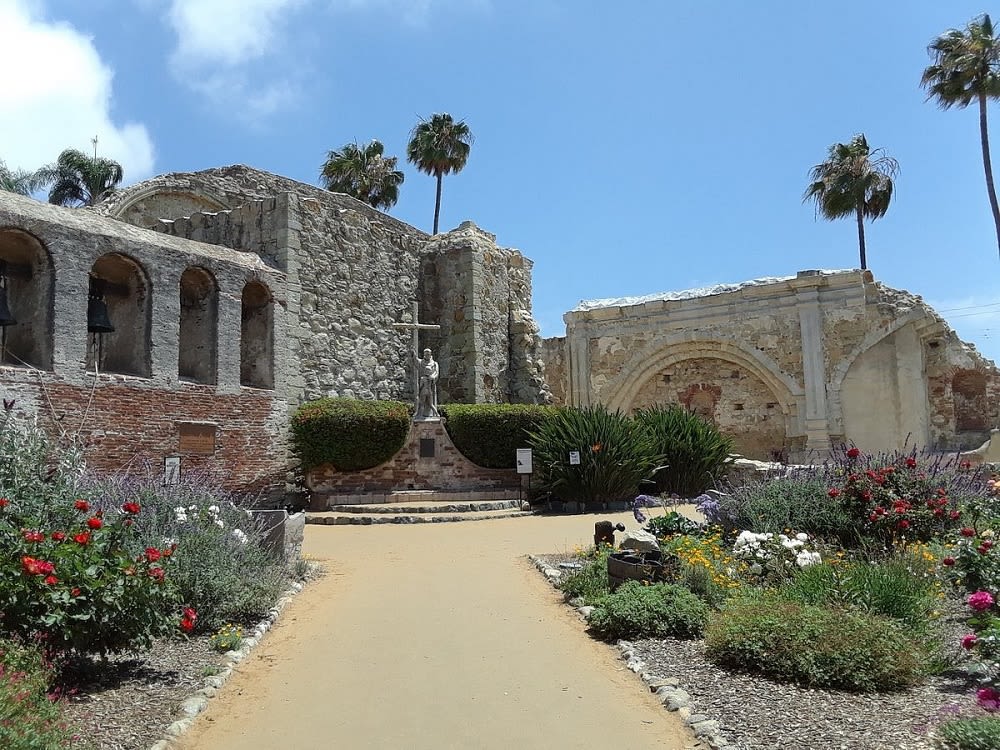 Credit: TripAdvisor
San Juan Capistrano
has a population of about 35,000 and can trace its history all the way back to 1776, when St. Junípero Serra founded
Mission San Juan Capistrano
, which is now known as the jewel of the California missions. Pretty much everybody has heard of the legend of migratory swallows returning to the mission on St. Joseph's Day, March 19.
San Juan Capistrano also celebrates its rich heritage at Los Rios Historic District, Capistrano Depot, and the Ronald W. Caspers Wilderness Park.
People who have purchased Capistrano Beach homes for sale and visitors alike enjoy fine dining at several restaurants located downtown.
There are a number of pleasant neighborhoods in San Juan Capistrano, including some with historic homes and areas where there is new construction.
San Clemente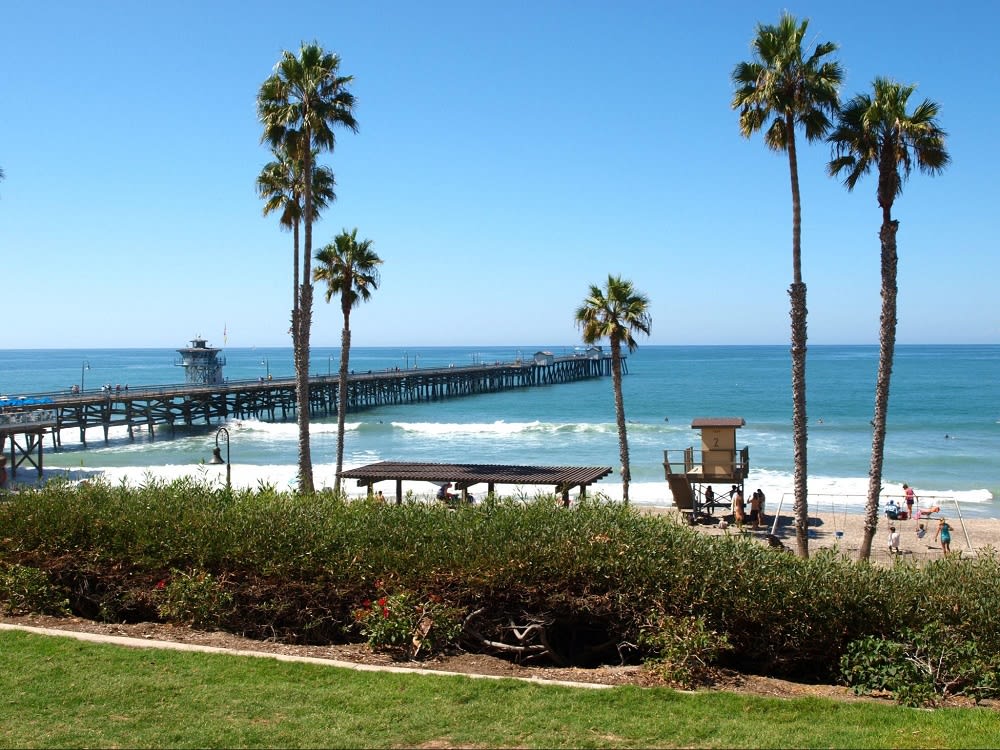 Credit: pierfishing.com
San Clemente
is a bigger city, with a population of nearly 65,000, and has something for everybody. Surfers flock to the numerous breaks, including the world-famous Trestles and Lower Trestles, which are named for an old railroad bridge.
San Clemente Pier stretches into the Pacific. Visitors can take a stroll, catch the sunset, fish, and even dine on the pier.
Other activities include enjoying nature and the spectacular scenery while hiking on the beach, and visiting the Casa Romantica Cultural Center and Gardens.
San Clemente has a thriving business district along Avenida Del Mar with many restaurants, shops, and nightspots that attract locals as well as visitors.
San Clemente homes for sale are located in many neighborhoods, including near the beach and stretching into the hills on the other side of Interstate 5.
San Clemente is a wonderful place for families, with numerous parks and open spaces where residents can get plenty of recreation and fresh air.
Capistrano Beach
Capistrano Beach is a coastal residential neighborhood that offers a laid-back lifestyle in nice homes in winding streets.
Find a Helpful Agent
One way to help decide which community is best for you is to hire a real estate agent who has years of experience helping clients get into their dream homes, whether they're on the water or up in the hills with incredible views of the Pacific Ocean.
The best attributes in agents are the ability to communicate clearly and effectively during a process that can at times be overwhelming and maybe even frustrating, and who you can trust to have your best interests in mind during your search for San Clemente real estate. When you work with Echelberger Group, you can rest assured that you'll receive a world-class, concierge-level service.
If you're interested in San Clemente homes for sale or Capistrano Beach homes for sale, contact the
Echelberger Group
for the best experience on the coast.
*Header Credit: Visit California