Here's a new term to consider in your home search: "pet friendly."
What are some pet-friendly features to keep an eye out for? Let's take a look.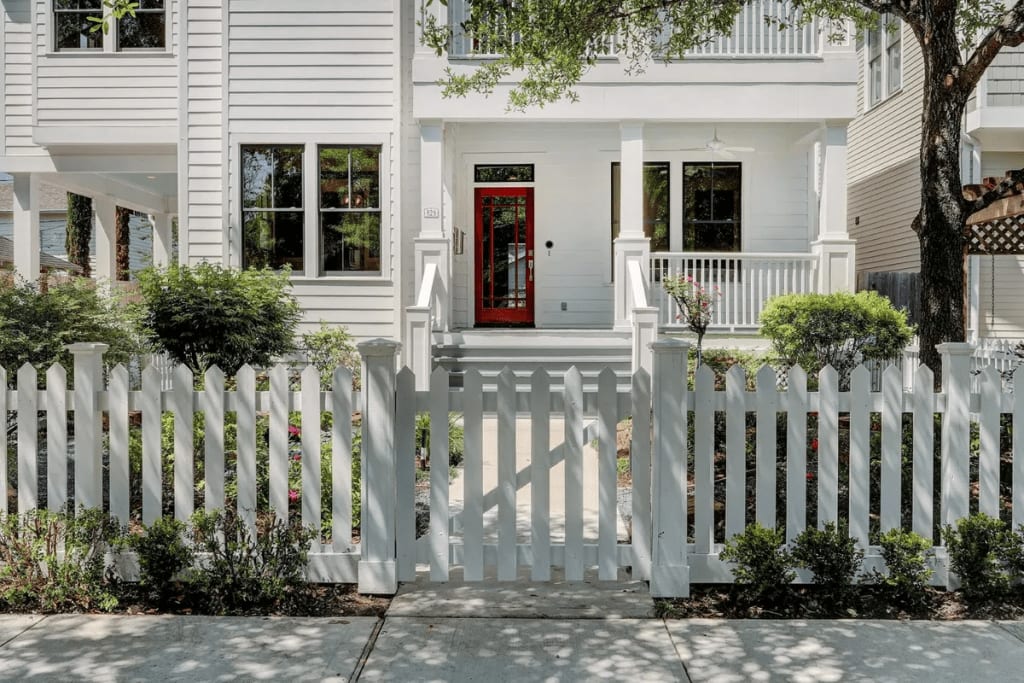 Houston, Texas | Monica Brashear, Martha Turner Sotheby's International Realty
One luxury that skyrocketed in popularity once the pandemic began is pet ownership. Many people have expanded their families with four-legged companions during this time. And while a gourmet kitchen, landscaped grounds, or a swimming pool may top the list of personal must-haves when considering the purchase of a new home, it's important to accommodate dogs and cats as well. Here are seven features to look for in your next home that pets are sure to appreciate.
The Right Amount of Outdoor Space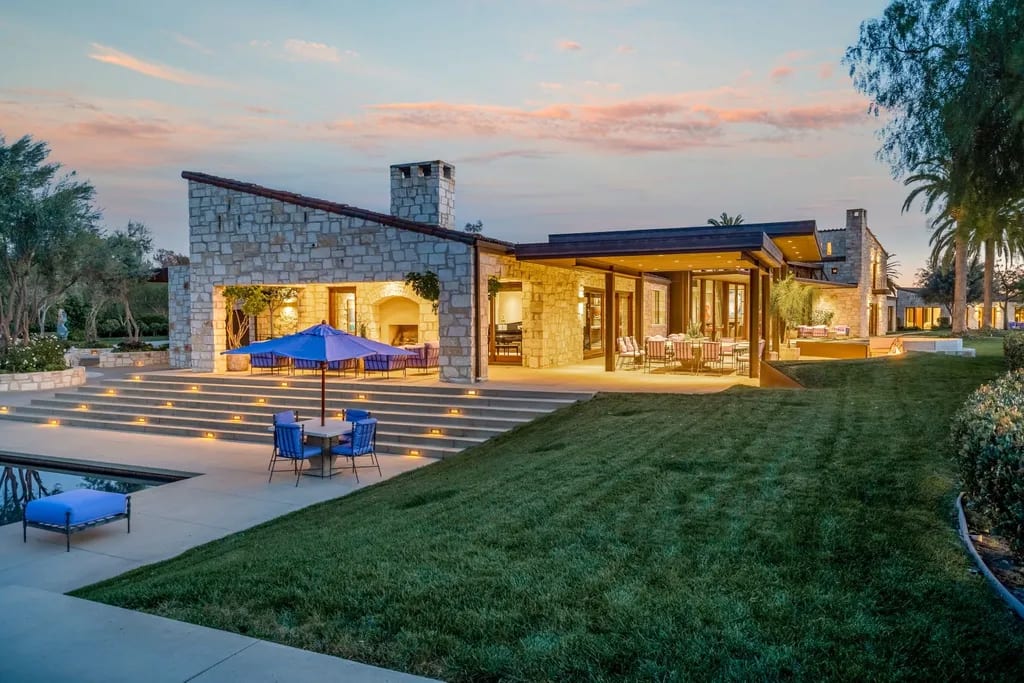 The yard is a pet's playground, so the more room to explore, the better. However the right outdoor space will depend on your pet and their needs: larger dog breeds may love an expansive area for roaming, while an enclosed patio may be ideal for a cat. Other features to consider in a backyard include proper fencing to keep pets safe, natural or manmade elements for shelter from rain and direct sun and landscaping materials that stay cool enough for paws in the summertime. Make sure to check for toxic garden plants like azaleas, rhododendron, or amaryllis before setting pets loose in their new habitat.
Outdoor Extras
Alongside space to roam, there are a plethora of luxury extras that are sure to keep pets happy outdoors. These can include freshwater features for drinking, paths for exploring the property, an enclosed dog run for exercise, perches or platforms for cats, glass peepholes or windows in fences for curious pets, outdoor food and water stations, or even a dog playground.
Bathing Stations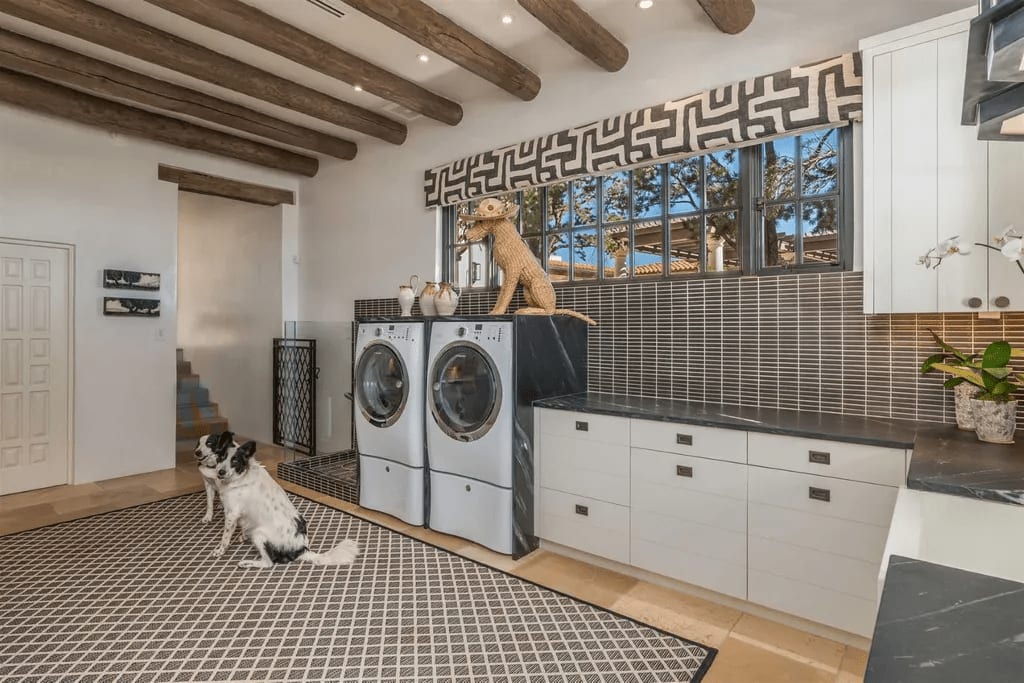 Santa Fe, New Mexico | Francesca Stedman, Sotheby's International Realty – Santa Fe – Main Downtown Brokerage
Giving dogs a bath can be a tricky exercise, especially in the wrong kind of space. Pet bathing stations with accessible showerheads make it much easier to keep active dogs spick and span. Better yet, look for a bathing station located near an entrance of the house, such as in the mudroom, or even outside for convenient rinsing. A spacious bathroom with the right-sized shower stall or tub height can also be the perfect spot for bath time.
Hidden Feeding Spots and Storage
Great homes are designed to be both stylish and functional, complete with storage solutions for effortless daily living. To prevent tripping over water bowls or litter boxes, or having pet food strewn about, homes for pet owners may come with integrated storage solutions such as nooks or pullout drawers to contain feeding stations, cubbies built seamlessly into kitchen islands, and ample pantry space for storing pet food, toys, and equipment.
Energy-Efficient Pet Doors
Pet doors give cats and dogs the freedom to come and go as they please, without the effort of letting them outside. Look for well-installed pet doors, especially ones with flaps that are airtight and energy-efficient.
Durable Flooring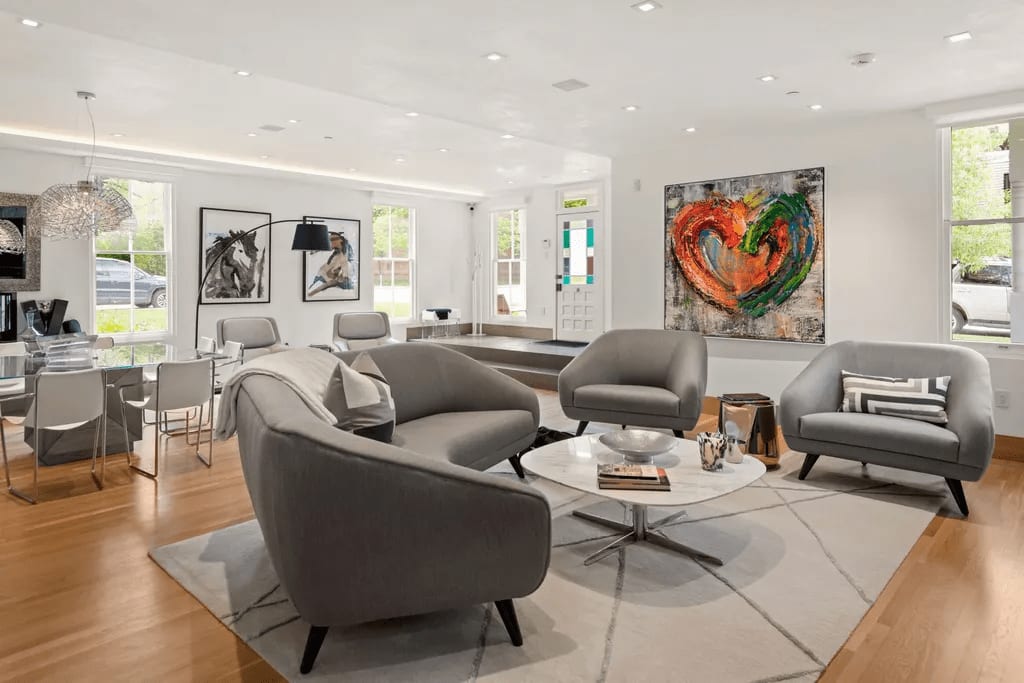 To head off extra renovations, consider whether the flooring in a potential home will work for pets. Carpeting is prone to stains and damage, whereas materials like ceramic, porcelain, and bamboo are easy to clean. Set on beautiful hardwood floors? Aim for harder woods like maple that can't be scratched as easily.
A Central Vacuum System
Pet hair can be one of the few downsides of living with furry friends, but a home with a central vacuum system can make cleaning up pet hair, plus other dust and dirt, a breeze. It's an ideal solution for maximizing home enjoyment, without worrying about the mess.
While not every home will come with all of these pet-friendly features, keep an eye out for thoughtful details that are sure to improve your pets' quality of life. These ideas may even provide inspiration for updating an otherwise-perfect luxury property so that every member of the family can enjoy their new home.