Our pets are our family. When we find ourselves looking into sad puppy dog eyes all too often at the dinner table because Max is tired of his dry kibble, naturally, we wonder what we can do to spoil our babies a bit more and be better pet parents. Indie pet shops have been growing in popularity as pet owners have began prioritizing and searching for gourmet, organic, all-natural healthy pet foods and treats for their pets. After all, that's what Max would want, right? We've rounded up the 5 Best Independent Pet Stores in San Clemente for you so that you can be the best pet owner in the world.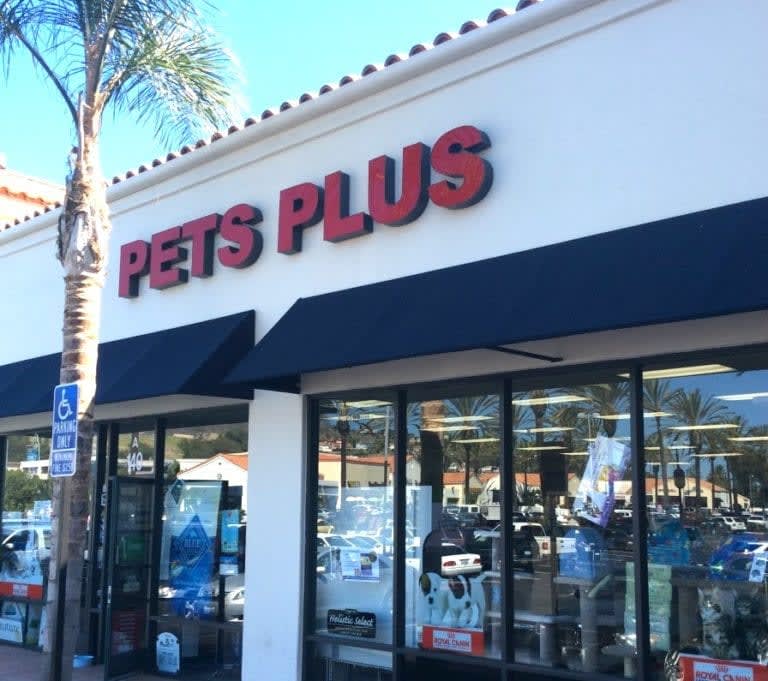 Pets Plus
Pets Plus is a family-owned business in California that is based right here in the heart of San Clemente! San Clemente is home to two of their stores. The owners' family started in the pet industry 35 years ago, and have continued to be committed to providing pet owners with top-quality pet foods and supplies. They even have food options for some of the most allergenic pets, and will lend you a friendly and knowledgable hand in helping you select the best products for your fur babies.
Locations: 415 Avenida Pico Suite O, San Clemente, CA 92672 | 638 Camino De Los Mares #A-140, San Clemente, CA 92673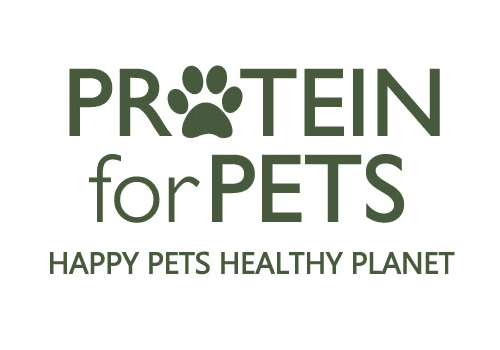 Protein for Pets
Protein for Pets' mission is to help pet parents access only the healthiest products for their pets possible. Dedicated to living by the golden rule of treating others how you wish to be treated, this doesn't stop applying to our furry friends. They emphasize that the best way to show your pet you care is by feeding them all natural, nutrient-rich foods. Back in 2008, the founder lost two cats to illness, and decided to take a look at what was in the food they had been giving their pets. Shocked by ingredients that were near impossible to pronounce and would never be eaten by the pet owner themself, they decided it was their journey to curate a store full of selections that directly reflect the diligent food research done before putting it on their shelves. This means that every customer can walk right in to Protein for Pets and feel safe that every choice is a wonderful choice for their pet.
Location: 806 Avenida Pico, San Clemente, CA 92673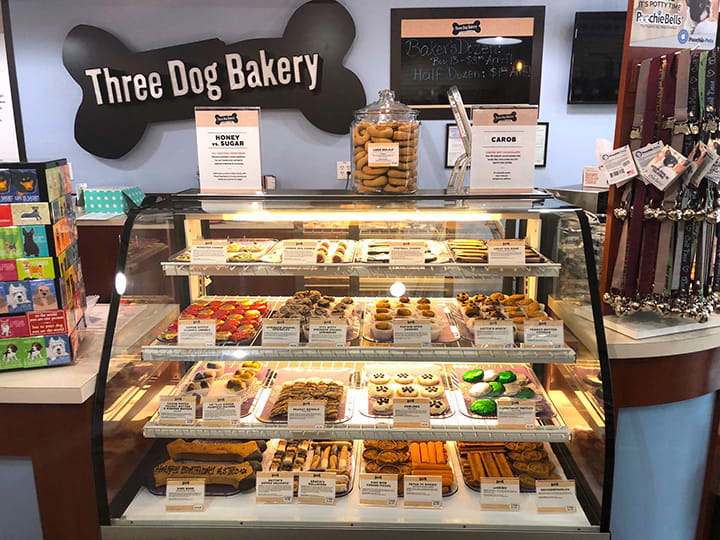 Three Dog Bakery
Dubbed "The Bakery for Dogs," this pet store started back in 1989 thanks to a rescue pup named Gracie with a sensitive stomach. Typical dog foods pumped out by big companies were making her sick, so the founders decided it was time to learn to bake. These nutritious, wholesome, handmade treats eventually outgrew their small kitchen, and thus the world's first bakery for dogs opened! Their pastry chefs craft the foods with simple, real ingredients that lock in max flavor for your pets. Directly from Three Dog Bakery themselves, they consider their treats and cuisine to be the "very best in the animal kingdom." So rest assured, you can feel like you are the most amazing pet parent in the world when you walk out of here. Stop by and grab a sample of some tasty treats fresh from the oven.
Location: 174 Avenida Del Mar, San Clemente, CA 92672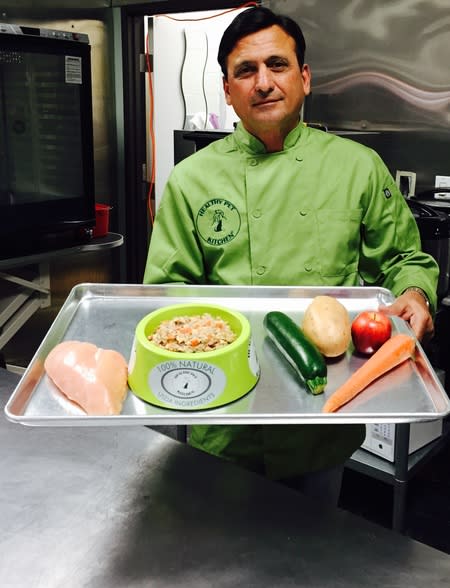 Healthy Pet Kitchen, Gourmet Pet Food
When the founder's Pomeranian, Sparky, died at age 10, they were understandably devastated. After meeting a woman with a 17 year old Pomeranian and asking what her secret was, it was discovered that she had been cooking homemade food for her dog based on a holistic vet's recommendation. The food included vitamins and supplements. Thus, Healthy Pet Kitchen began with a mission of making the best pet food on earth, while helping local animal shelters such as the Pet Project Foundation and Ark of San Juan. All food made at Healthy Pet Kitchen is 100% natural, made with USDA human-grade ingredients, free-range, grass-fed, and locally sourced via restaurant suppliers for meat and produce. Additionally, the meals include supplements and healthy oils that will boost your pet's health to the moon. The store's name is "Gourmet Pet Food" but their food line is named Healthy Pet Kitchen. They cook fresh dog and cat food daily, and bake fresh cookies and treats for your pets. Healthy pets mean less trips to the vet. What more could you ask for?
Location: 1020 Calle Cordillera Suite 101, San Clemente, CA 92673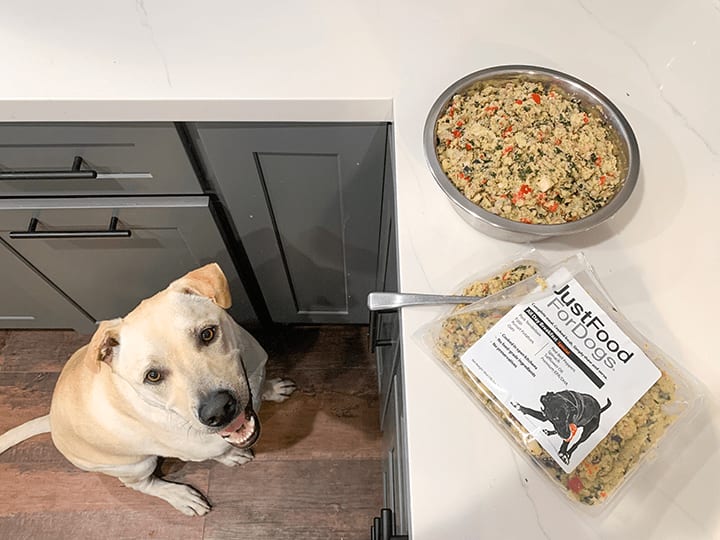 JustFoodForDogs
It all started when founder, Shawn Buckley, grew curious about what was in the commercial dog food he was feeding his dogs, Simon and Nala. The pet food industry is heavily self-regulated, and Shawn was shocked to discover misleading labels, dangerous chemical preservatives and toxic ingredients. He assembled a team of veterinarians and specialists to develop nutritional, whole meals for dogs and began making fresh food in the first-ever kitchen for dogs back in 2010! Their pantry location in Capistrano Beach has the same recipes as in their kitchens which contain only 100% human-edible ingredients, and they even offer DIY homemade dog food kits and Nutrition Consultations. JustFoodForDogs has had year-long studies conducted on their recipes that prove they promote proper immune system health and are constantly recommended by veterinarians. Their vet team teaches the nutrition rotation for vet students at Western University of Health Sciences College of Veterinary Medicine. Check out their website for more info on their evidence-based research.
Location: 26886 Calle Hermosa, Capistrano Beach, CA 92624