Talega is a planned community in San Clemente, CA, just three miles from the coast, that features luxe amenities such as an on-site shopping center, a golf course, and pools. Approximately 9,000 residents currently live in Talega, San Clemente, where homes range from $629,000 to $3.3 million and where the median price of a house is $1.3 million. If you want to experience the lifestyle that comes with living in this desirable planned community, keep reading to discover the caliber of luxury estates that have recently sold in Talega, San Clemente.
At 5,380 square feet and featuring five bedrooms and 5.5 bathrooms, the luxury home on 13 Calle Tamara is perfect for entertaining, relaxing with the family, or working remotely — the home has not one but two dedicated office spaces. Home chefs will love the beautiful kitchen containing a butler's pantry, a large island with plenty of seating, upgraded stainless steel appliances, and granite countertops.

Those searching for a Talega home with plenty of outdoor space will gravitate to 13 Calle Tamara's gated entry courtyard and entertainment patio, complete with a built-in BBQ and pool with a swim-up bar.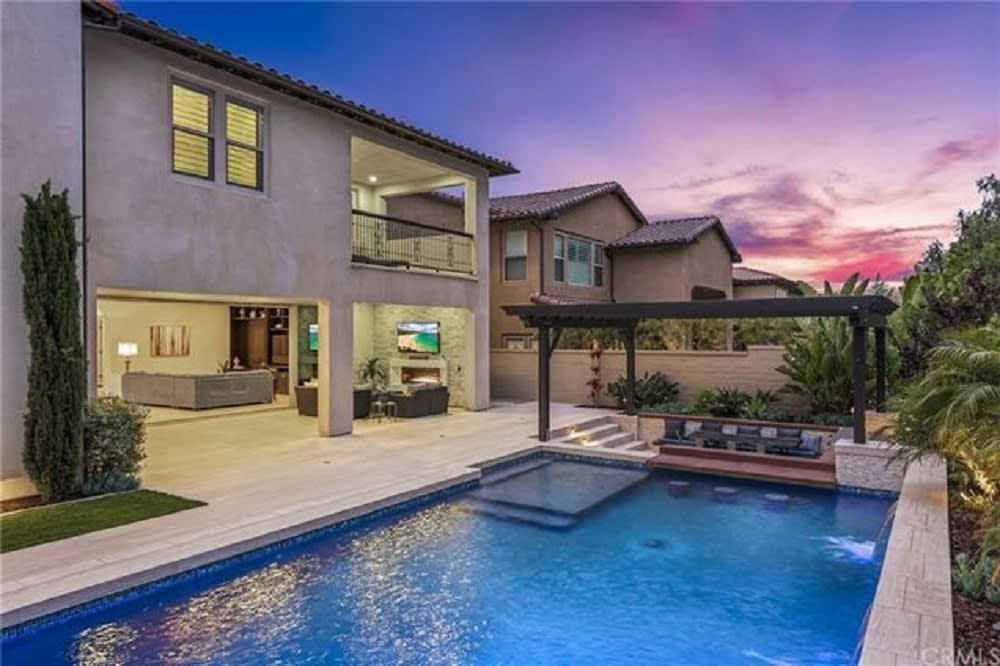 If living on a hilltop overlooking the coast is your dream, you need to look at the luxury home on Via Zamora. This particular property features four beds and two and a half baths, with a floorplan spanning 2,369 feet. The kitchen is newly remodeled and will delight any gourmet cook with its double-waterfall island, large pantry, and brand-new fridge and dishwasher.

For anyone searching for houses in San Clemente with ample garage workspace, this home showcases the kind of spacious floorplans found in Talega. Its two-car garage has plenty of built-in cabinetry for hobbyists working on cars or other projects. At $1.175 million, this luxury home is both approachable and extravagant — the best of both worlds.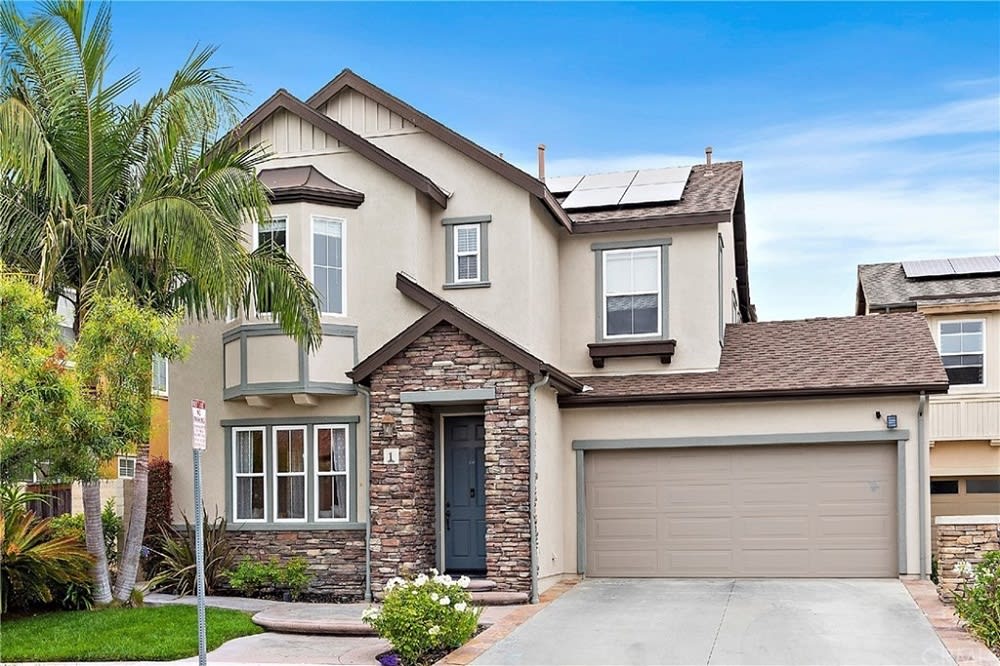 Want to relax by your luxury pool while enjoying a quarter acre of premium views? Then the five-bedroom, five-and-a-half-bath, 4,766 square foot home located on 20 Calle Vista Del Sol could be your next home. Those who love to entertain will swoon over the outdoor cooking center and fireplace, as well as the stunning saltwater pool and spa.

Luxury abounds inside, with ensuite bedrooms featuring Italian marble, a chef's kitchen with Viking appliances, and a great room that overlooks a private courtyard. The home is on the higher end of houses for sale in Talega, but it was worth every penny of its $2.35 million list price.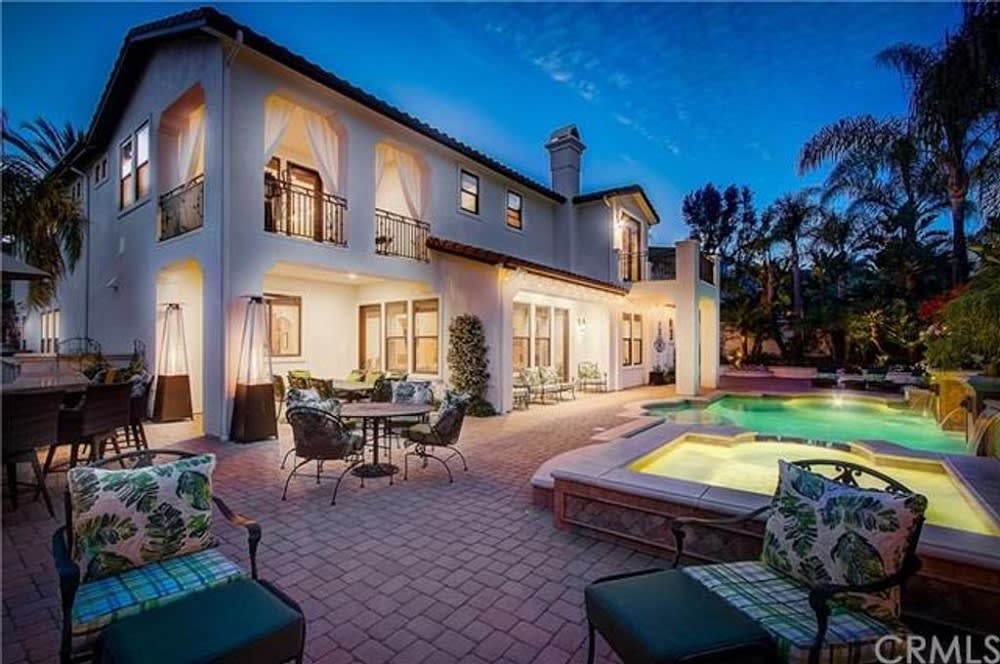 180-degree views and a wraparound private lot are the highlights of this five-bedroom, five-and-a-half-bathroom home on 4 Calle Angelitos. In addition to a private courtyard that connects to the living and dining rooms, all secondary bedrooms have their own bathrooms and the private master bath — which spans over the entire back of the home — also features two private balconies.

This home is close to the 100 steps going up to Talega's highest point and is also near an 11-mile trail that is perfect for walking or biking. Illustrating the type of privacy and access to nearby amenities that Talega real estate offers, this property is a picturesque example of what you'll find when you browse San Clemente real estate.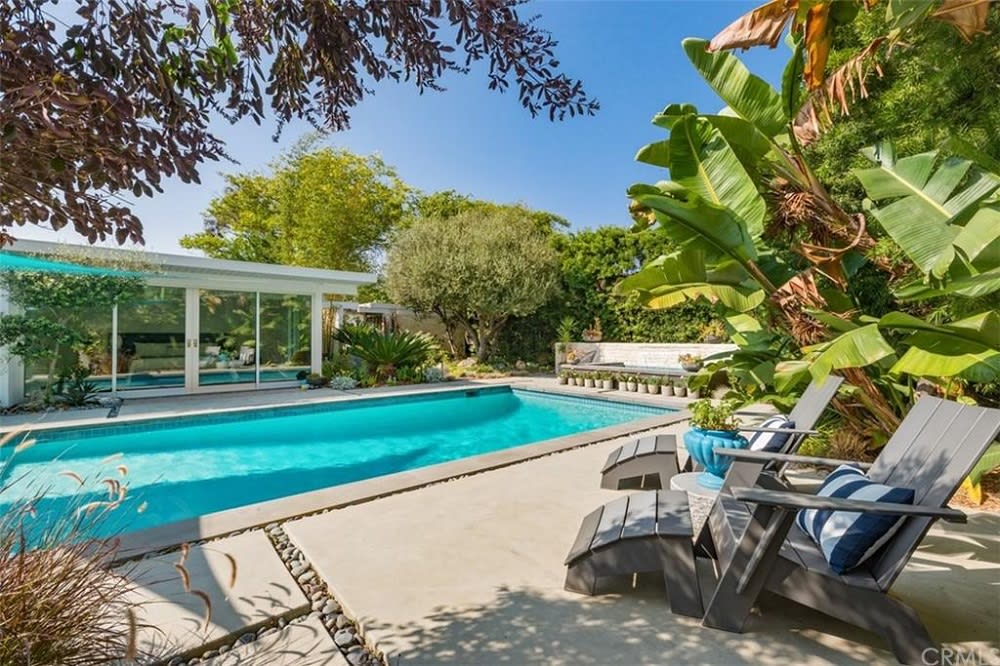 Tips for Buying Houses for Sale in Talega, San Clemente
The Talega real estate market is currently very competitive, with more interested buyers than homes listed for sale. This sellers' market means it could be more challenging to buy the home you want - you may face a multiple-offer situation or a bidding war. To ensure you land the home of your dreams, keep these tips in mind:

◾ Get pre-approved. In a competitive market, sellers will be more likely to take your offer seriously if you're pre-approved for a mortgage. After meeting with a lender and going through the necessary steps to get pre-approved, take your pre-approval letter with you when you look at Talega houses to show the seller you're committed to buying their property.

◾ Know what you want and what you need. With fewer houses for sale, you may not find a home that checks off all your wishlist items. Separate your list into "must-haves" and "wants" so you can easily identify which homes fit your needs - and which ones you should pass up.

◾ Act quickly. When you find a Talega, San Clemente property that matches your needs, you have to be ready to make a quick offer. If you take the evening to think over whether or not you'll take action, you could easily lose out to a more motivated buyer prepared to make an on-the-spot offer.

◾ Work with an experienced real estate agent. A local agent is your best friend when trying to buy houses for sale in Talega, San Clemente - especially in a competitive market. Your agent will be by your side during the entire process and will help you locate homes that meet your needs as soon as — or even before — they are listed. Your agent will also help you write a competitive offer, will represent you in a multiple-offer situation, and then assist you during the closing process once your offer is accepted.


If living in luxury is important to you, consider looking at one of the gorgeous homes for sale in Talega, San Clemente. When you work with an experienced local agent like those at the Echelberger Group, you'll quickly find a home that meets your needs and can begin enjoying your new lifestyle as soon as possible.