From whip-smart security systems to temperature-controlled wine cellars, Sotheby's International Realty has unveiled the 10 most wish-listed luxury property features as part of their inaugural 2021 Luxury Outlook report.
The global real estate company looked at what luxury features buyers expect when purchasing a $10 million-plus home — and sprawling gardens, sustainable features and at-home spas top the list.
What's on your property wish list? Take a look at what those buying multi-million dollar homes are wanting from their next abode.
1. Privacy and Security
Topping the list is privacy and security – keeping contents safe, secure, and out of sight from thieves is essential in luxurious homes.
'Privacy and security frequently showed up as important factors in our survey. For instance, in Taiwan, a "highly secured luxury apartment" recently sold for around US $10 million. Gated entry, privacy fences, or high-tech security systems are all ways to give a luxury home some added appeal,' say
Sotheby's
.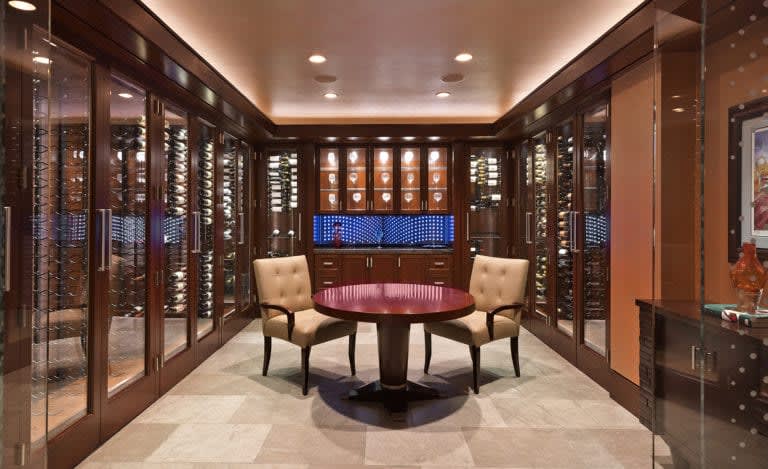 2. Luxurious Amenities
No mansion is complete without a gym, pool, deluxe personal at-home spa room or a custom-made wine cellar.
'The decked-out
home office
, home gym, and pools are as in-demand as ever. But affluent buyers today also want a variety of recreation options, which might include a yoga studio, basketball or tennis court, and home theatre,' explain Sotheby's. 'They want spacious entertainment areas to host their Covid-19 "bubble" and a
kitchen
that can produce restaurant-quality meals.'
3. Focus on Health and Fitness
Health, wellness and fitness is at the heart of many jaw-dropping homes, whether it's in the form of a gym, indoor swimming pool or luxurious sauna. Sotheby's found that, unsurprisingly, many luxurious properties are shifting their focus to create spaces for meditation, outdoor
gardens
and massage rooms where they can find a sense of calm.
4. Defined Rooms
'While open floor plans still sell, some agents have noted that separate spaces for cooking, dining, and working were preferred during this extended time at home,' the real estate agent explains. 'There has also been a return of the dining room, which many had begun to count out in favour of sprawling great rooms, that could inspire some sellers to carve out more distinct living spaces before listing.'
5. Sustainable Features
Luxury homes are, of course, known for their hi-tech features, but there has been an increase in the number of buyers looking for
sustainable
features and materials too, from bamboo to solar panels and geothermal heat, and even electric vehicle charging stations. These features will help to get more eyes on a property and boost its chances of selling.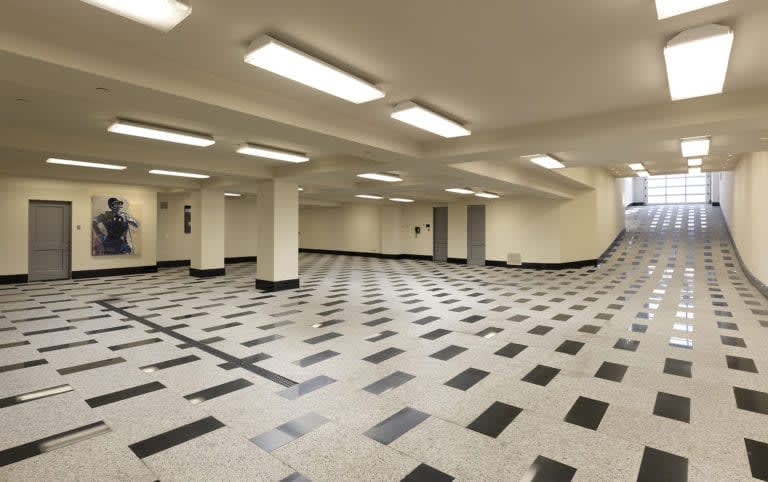 6. Large Homes
What makes luxury properties stand out from normal ones? Space. And lots of it. 'Superlative size was one of the most frequent reasons cited on our survey of what contributed to a $10 million-plus sale. This includes a 10,000-plus square foot home on 62 acres outside of Telluride and villas in Zurich and St. Corix,' Sotheby's explain.
7. Close to Natural Beauty
Views are in high demand, with more homeowners wanting properties set against a backdrop of glorious beauty. The study found that most people dream of waking up to views of mountains, a glistening beach or pretty parks.
8. Move-in Ready
Looking for a home you can move into right away? Well, so do those buying multi-million dollar homes. 'A near-universal trend among properties that sold for $10 million-plus was that they needed no updating,' explain Sotheby's.
How do you get family members who have to work and learn from home out of the house so that renovations can be completed? Add that to the shortage of building materials and skilled workers, and a challenging process becomes impossible.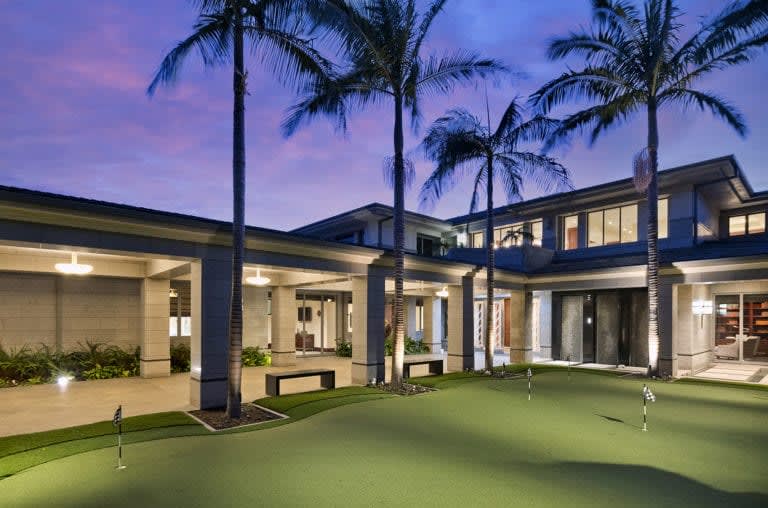 9. Outdoor Space
The advantages of outdoor space are endless. With gardens providing a place to escape the pressures of life, the study found that wealthy property owners are after even more of it. As well as having somewhere that is beautiful and well-maintained, buyers are looking for multi-functional spaces that provide room for both entertaining guests and for children to play.
10. Spacious Land
'Many respondents in our survey, including those in Auckland, New Zealand, and New Delhi, cited "large acreage" or "sprawling retreat" as a key selling point for a $10 million-plus property,' said Sotheby's.